Sedona AZ (February 28, 2012) – Keep Sedona Beautiful, Inc. continues to commemorate its 40th Anniversary with its 33rd Annual Native Plant Workshop on Saturday, March 24th. Celebrated rainwater harvesting innovator Brad Lancaster will kick off the event as the first of two keynote speakers. His topic will be "Planting the Rain: Principles, Practices and Tips for Water Harvesting Earthworks and Raingardens". Horticulturist, author and native plant expert, Jan Busco, will be the second keynote speaker of the day, addressing the topic "Getting the Best from Your Native Plants".
The 33rd Annual Native Plant Workshop will take place at West Sedona School, 570 Posse Grounds Road, from 8:30am – 3:00pm. In addition to two keynote speakers, there will be a total of eight workshops from which participants may choose to attend two. Advance tickets are $20 for KSB members, $30 for the general public; an additional $10 at the door. Included in the admission are, coffee and tea, breakfast savories donated by Wildflower Bread Company, lunch donated by Weber's IGA, and a silent auction. Tickets may be purchased by logging onto http://www.keepsedonabeautiful.org/our-programs/native-plant-workshop.
Brad Lancaster is an expert in the field of rainwater harvesting and water management. He is also a permaculture teacher, designer, consultant and co-founder of Desert Harvesters, a non-profit organization located in Tucson, where he lives on an eighth of an acre. On that urban lot and adjoining right-of-way, he and his brother harvest over 100,000 gallons of rainwater a year. This harvested water is then turned into living air conditioners of food-bearing shade trees, abundant gardens, and a thriving landscape incorporating wildlife habitat, beauty, edible and medicinal plants. Such sheltering landscapes can cool buildings by up to 20° F (11° C), reduce water and energy bills, and require little more than rainwater to thrive. Brad has written four books, Rainwater Harvesting, Volumes 1, 2 and 3 and "Eat Mesquite! A Cookbook by Desert Harvesters", and will be selling and signing them during the workshop.
Jan Busco has worked with western native plants for thirty years. She serves as Vegetation Program lead for the recovery of the sentry milk-vetch, an endangered plant, and for several large native plant restoration and landscape projects at Grand Canyon National Park. She was horticulturist at the Arboretum at Flagstaff for eight years, and nursery manager of Theodore Payne Foundation for Wildflowers and Native Plants in Southern California for seven years. She has written three books on western native plants and will be selling copies of Native Plants for High-Elevation Western Gardens.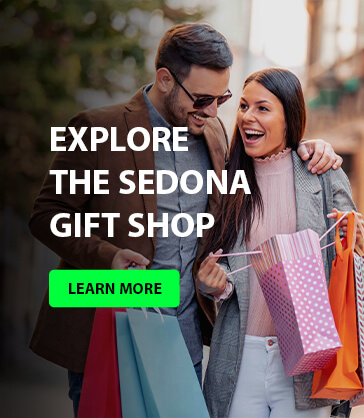 The eight workshops will address a variety of gardening topics and presenters: Container Gardening by Larry Anderson, Composting by Merle and Michele Herrick, Firewise Landscaping by Mary Lata, Arizona Native Plant Essential Oils by Clare Licher, Insects of the Home and Garden by Carl Olson, Hydroponics 101 by Diane Scantlebury, Highlands Cacti by Gene Twaronite and last, but not least, Identification of Locally Invasive and Noxious Weeds by Jeff Schalau.. For more detailed information concerning the eight workshop presenters and their topics, please visit http://www.keepsedonabeautiful.org/our-programs/native-plant-workshop.
The silent auction will entail a vast array of services, products and gift certificates ranging from dinners for two to fitness classes to decorative items for the home and garden. To view the items online, please visit .
Keep Sedona Beautiful is a nonprofit organization that, by acting through the stewardship of its members and volunteers, is committed to protecting and sustaining the unique scenic beauty and natural environment of the Greater Sedona Area. For more information about Keep Sedona Beautiful, please visit www.keepsedonabeautiful.org or call 282-4938.