Off-highway vehicle operators, passengers to ride safely
Verde Valley AZ (August 31, 2016) – With the Labor Day weekend days away, the Arizona Game and Fish Department reminds residents and visitors looking to head outdoors on their off-highway vehicle (OHV) to do so safely and responsibly.
AZGFD officers and partner agencies will be seeking unsafe and reckless OHV operators this holiday weekend to ensure the safety of those riding responsibly.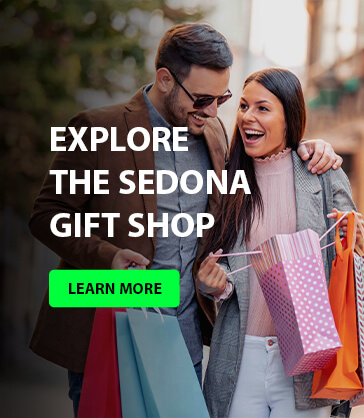 Between July 1, 2015 and June 30, AZGFD officers issued 404 citations and issued 283 warnings statewide for multiple offences, including failing to have a current OHV decal sticker, allowing children under the age of 18 to ride without a helmet and made arrests for operating/driving while under the influence.
Before hitting the trail, the AZGFD asks all operators and passengers to pledge to ride safely by following these 10 tips:
Always wear a helmet. Whether riding in a side-by-side, all-terrain vehicle (ATV) or dirt bike, all riders younger than 18 years old are legally required to wear a Department of Transportation-approved helmet. Helmets are strongly recommended for all riders older than 18.
Eye protection is legally required for all riders if the OHV is not equipped with a windshield.
Wear proper clothing, including riding gloves, a long-sleeve shirt, pants and over-the-ankle boots.
Supervise children under 16 years old. Be sure young riders use an age-appropriate vehicle. Adult-sized machines may be too large and powerful for a child to safely operate. Adults are responsible for a child's safety when it comes to OHV use.
Only ride with the number of passengers for which the machine is designed. One of the biggest causes of OHV-related injuries is riding with more than the recommended number of passengers. ProperTV riding techniques require operators to shift their weight and change position to keep control of the machine. Carrying a more passengers than recommended by the manufacturer greatly changes how the vehicle responds.
Stay on designated trails. One of the biggest threats to sustainable OHV recreation in Arizona is the closure of riding areas due to irresponsible use. Protect the state's fragile natural resources, and your ability to visit such spots, by staying on designated trails and avoiding sensitive habitat areas.
Be prepared and equipped. Take area maps and guides, and have a compass, first aid kit, whistle, tire repair kit, tow rope or chain and other basic tools on hand. Also make sure to bring sunscreen, water and food.
Avoid drinking alcohol and/or drugs. Operating any vehicle under the influence of alcohol and/or drugs is always illegal, regardless of what type of vehicle you're operating. Alcohol and drugs drastically impair a person's judgement, responsiveness and ability to operate the machine safely.
Register your OHV and purchase an OHV decal. All vehicles designed primarily for travel on unimproved terrain and weighing less than 1,800 pounds are required to have an OHV Decal to operate on public and state land. License plates and decals are available at any Arizona Motor Vehicle Division location or at www.servicearizona.com.
Maintain your machine properly, especially the spark arrester and muffler. Arresters help to protect against sparking a wildfire and mufflers help to reduce the noise emitted by OHVs.
For more information about OHV riding in Arizona, including a list of locations to ride statewide, visit www.azgfd.gov/OHV.