Sedona AZ (April 9, 2014) – Want a double-dose of comedy to the funny bone? Join Zenprov Comedy for their one-night only completely improvised show "LAUGHTEROL®! Warning: May Contain Nuts" at 7:30 PM on Saturday, April 19 at the Mary D. Fisher Theater in Sedona.
"Zenprov Comedy is the best improv troupe in Arizona," said Mr. Patrick Schweiss, Executive Director of the Sedona International Film Festival. "People were laughing so hard their cheeks were hurting."
Similar to the improvised TV show "Whose Line Is It Anyway?", Zenprov Comedy performs fast-paced, spontaneous comedic scenes created in the moment—always based on audience suggestions and hands-on participation with the actors. Unlike sketch or standup comedy, nothing is scripted or rehearsed ahead of time. It's completely spontaneous and never the same show twice.
"Laughter is the best medicine," said Derek Dujardin, director of Zenprov Comedy. "It's been proven to boost the immune system and produce endorphins 100 times more powerful than painkillers. That's why we're calling this show "LAUGHTEROL®!" If we all could just laugh more, we'd hurt less."
Besides making fun of prescriptions drugs and their side effects, the troupe plans to enact dysfunctional family system using the "theatrepeutic" tool known as the Drama Triangle. Using a real life suggestion of a family drama, three troupe members will cycle through the role of Victim, Rescuer and Persecutors.
"Sometimes we like to hold a mirror up to reality to show that this is funny because it's true. That's the best comedy," said Derek Dujardin.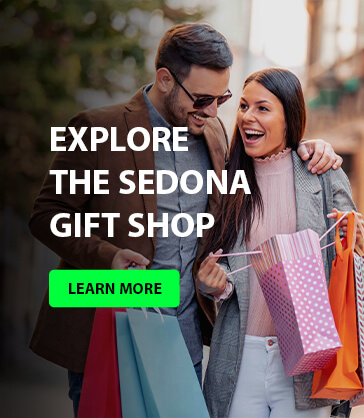 The troupe embraces the Del Close method of improv acting, which emphasizes the "group mind" that mysteriously develops during a performance. Miraculously, the player's minds fuse together to create a "super mind" where they practically finish each other's sentences—and often do. Laughter ensues.
The "Super Minds" of Zenprov Comedy include Tony Carito, Derek Dujardin, Shaeri Richards, Chris Redish, Mike Burdick, Bonnie Green, Betty Testa, Linda Roemer and Mary Carder.
"Improv is a unique theatrical experience where audience and actors come together to create something magical and extremely alive right there in the moment," said Shaeri Richards, troupe member. "And it's funny too."
Tickets are $12 advance or $15 the day of the show. Ticket can be purchased in person at Crystal Magic in Sedona or at Jerona Java Café in Cottonwood, or online at www.ZenprovComedy.com with a credit card.
The Mary D. Fisher Theater is located across the street from Harkin's Movie Theaters on 2030 St. Rt. 89A. Doors open at 7:00 PM. Shows are family friendly (rated PG-13) and run approximately 90 minutes. Visit www.ZenprovComedy.com to learn more.