Sedona AZ (September 9, 2013) – Zenprov Comedy dives into their fall season with "Born To Laugh! – A Happy Mirthday Party" on Saturday, Sept. 28 at 7:30 pm at Sedona's Mary Fisher Theatre.
"For every show we pick a theme then perform a variety of improvised comedic scenes based upon that theme," said Derek Dujardin, the director of Zenprov Comedy. "Since September 28 happens to be the very same night as Tony Carito's birthday (long-time member of Zenprov), we decided make this a celebration of birthdays, making wishes—and of course—roasting Tony without mercy."
If you've never been to one of their live performances before, Zenprov Comedy is similar to the popular TV show "Whose Line Is It Anyway?" The troupe performs fast-paced improvised scenes created in the moment—always based on audience suggestions. Unlike sketch or standup comedy, nothing is scripted or prepared ahead of time.
"Zenprov is the best comedy troupe in Arizona," said Mr. Patrick Schweiss, Executive Director of the Sedona International Film Festival. "People told me they were laughing so hard their cheeks were hurting." 
The troupe is adding a lot new games to this show, including one based on zodiac signs. The audience will pick two signs from the zodiac (such as Aries and Taurus) who tend create a lot of interpersonal conflict with each other. Then two actors will embody those characters and act out completely improvised five-minute scene together.
"This one game we could only do in Sedona," said Shaeri Richards, assistant director of Zenprov Comedy.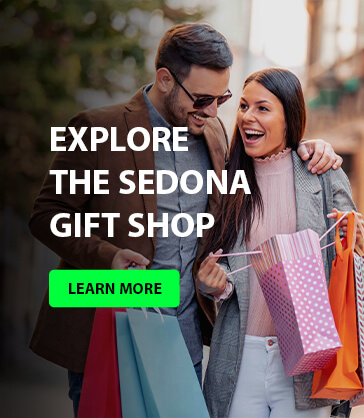 Also appearing at the show will be guest entertainer Laura Lizak, finalist for "Sedona's Got Talent!" for a special call-and-response, birthday sing-a-long with the audience.
Zenprov Comedy embraces the Del Close method of improv acting, which emphasizes the "group mind" that mysteriously develops during a performance. Miraculously, the player's minds fuse together to create a "super mind" where they practically finish each other's sentences—and often do. Laughter ensues.
The super minds of Zenprov are Tony Carito, Derek Dujardin, Shaeri Richards, Chris Redish, Mike Burdick, Bonnie Green, Betty Testa, Linda Roemer and Mary Carder.
Tickets are $15. This one-night-only performance is expected to sell out so please purchase tickets early. Purchase tickets online at www.zenprovcomedy.com, or in person at Crystal Magic in Sedona or Jerona Java Café in Cottonwood.  
The Mary D. Fisher Theater is located across the street from Harkin's Movie Theaters on 2030 St. Rt. 89A. Doors open at 7:00 PM. Shows are family friendly (rated PG-13) and run approximately 90 minutes. Visit www.ZenprovComedy.com to learn more.