(August 15, 2013) – Spend ten days in the spiritual mecca of Sedona Arizona while you become a certified "Yoga Meets Dance" instructor.  Beth Rigby, the Founder of Yoga Meets Dance and an international yoga expert, will teach you how to instruct others on the art of combining yoga, music, meditation and movement for stress reduction, transformational healing and fun-filled celebration in Sedona's historical "Keep Sedona Beautiful" building centrally located in beautiful Sedona.
The next training course is October 3 – 13, 2013 – Register by September 3, 2013 to receive a $100 discount (Reference Code "JWP" for discount) off the $1495 tuition. 
To Register or for more details, e-mail Beth Rigby at info@yogameetsdance.com.
(Work study discounts sometimes available).
Instructor Training Includes:
90 Hours of Personalized Instruction with Founder, Beth Rigby
In-depth study of 7 Chakras and 5 Elements as they relate to the dance
Easy to follow Yoga Meets Dance Journey Sequence Outlines
75-page Training Manual and Recommended Music Lists
Practice Teaching Time
Independently Lead a Complete Yoga Meets Dance Class During Training
10 hours of Foundational Pre-training Homework to complete before arriving
Tips for Adapting Class for Non-dancers, Children, Teens, Adults and Seniors
Business and Marketing Tips to Set Up Your Own Classes
Outdoor Class Time and Spectacular Area Hiking
Yoga Philosophy and Zen Meditation
Training hours 9:30am – 5:30pm with free time to explore Sedona
Meals and accommodations not included:  see our website for list of partnering hotels.  We are happy to assist with room shares. 
Who Should Attend:
Individuals with natural dance ability, minimum 2 years experience with Hatha or Vinyasa type yoga, and good communication skills.  Email Beth directly at info@YogaMeetsDance.com to discuss if this training meets your needs and/or to request an application (include phone number).
About Yoga Meets Dance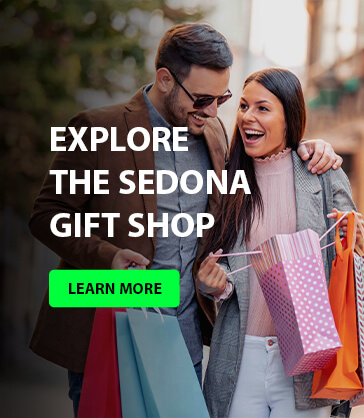 Yoga Meets Dance makes the healing joy of yoga and dance accessible to all ages, shapes and sizes, and has been successfully adapted around the world for a wide variety of populations including adults of all fitness levels as well as for children, teens, seniors, the autistic and for PTSD.
According to the 2005 Yoga in America Market Study by Yoga Journal, 7.5 percent of adults in the United States, or 16.5 million people, now practice some form of yoga, and statistics from the International Health, Racquet and Sportsclub Association show that nearly 90 percent of fitness clubs now offer it.  Meanwhile, dance as fitness has also grown in popularity, with nearly a third of health clubs offering dance classes.
"Combining the two", Rigby says, "can help newcomers loosen up and get comfortable in their bodies with yoga before dancing, and provide the many numerous benefits of both yoga and dance movement in one exhilarating class.  And unlike yoga, which can often be a somewhat inward-centered, solitary experience, Yoga Meets Dance cultivates heart-warming community and interaction."
Here's What People are Saying about Yoga Meets Dance
"I love teaching this class.  I have shared Yoga Meets Dance at a local yoga studio, for a retreat group, and at a domestic violence center for women. The newfound empowerment the women discover is truly amazing.  This training fully prepared me to begin teaching immediately.  A beautiful sense of community is formed with each class."  Jessica Hernandez, Yoga Teacher, CA
"Beth Rigby is a master facilitator.  As a psychotherapist, I see her work as deeply transformational." Lali Mitchell, MFT, Phd, Therapist, CA
"I was transported to a place of utter peace in Beth's class."  L. Danbury, AZ