Prescott AZ (September 25, 2020) – Yavapai College Performing Arts Center returns in October with an exciting new series of evening entertainment. Yavapai Live! will stream local music from the stage of Yavapai College Performing Arts Center every Sunday at 3:30 p.m., beginning October 4.
"We are delighted to announce Yavapai Live! our new weekly concert series," YCPAC Programming and Development Director Dr. Craig Ralston said. "We will be streaming quality music from our stage right to your home every week through the end of 2020! Every Sunday, we will feature a new artist at 3:30 p.m., with an encore performance the following Thursday at 7 p.m."
Yavapai Live! will turn the county's biggest stage over to a variety of soloists and musical ensembles for an hour-long, COVID-19-proof, in-home celebration of song. The series' first month celebrates our remarkable resident artists, with performers from the Arizona Philharmonic, as well as Yavapai College's own faculty and staff musicians. Audiences can stream and enjoy these local concerts for the cost of a voluntary donation. 
The first half of the Yavapai Live! schedule has already been announced. The hour-long series premieres Sunday, October 4, with Duo Catalina, a performance featuring Arizona Philharmonic flutists Andrea Graves and Jeannette Moore and music ranging from Chopin to Debussy to opera, Broadway and more.
Internationally renowned concert pianist Benita Rose follows October 11, with a playlist of romantic classics. Quartet Sabaku – four talented AZ Phil and Arizona Opera Orchestra musicians – will play the music of Bach, Beethoven and Buenos Aires on the October 18 broadcast; then, Arizona Opera and Santa Fe Opera tenor Bille Bruley closes October with Ten Thousand Miles Away: A journey of song from Dowland to Broadway on October 25.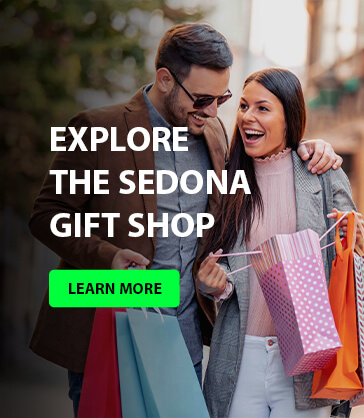 The second half of the Yavapai Live! series will be announced next month. But November and December will include artists from the Prescott POPS, dueling pianos, Brahms, a Christmas concert and music from Phantom of the Opera.
Yavapai Live! is part of Yavapai College Performing Arts Center's commitment to provide accessible arts entertainment to the community during the COVID-19 pandemic restrictions. YCPAC will celebrate local artists by offering a performance platform, and dedicate a portion of viewer donations to support future artists.
Produced by YCPAC Managing Director Helen Stephenson and the PAC Operations Team, Yavapai Live's episodes will be taped by the College's own Film and Media Arts Program. YCPAC is also grateful for the assistance and support of the Arizona Philharmonic.
Dr. Ralston hopes the Yavapai Live! broadcasts can eventually build to live outdoor concerts in the community, as pandemic restrictions allow. "Please join us every week for an hour of celebrating the arts! You do not need to purchase tickets for these events but we invite you to use our Donate button to support the arts and specifically performing arts student scholarships with a generous donation."
Yavapai Live! will stream on Vimeo at: https://vimeo.com/event/326378 on Sunday, October 4 at 3:30 p.m. The link will go live thirty minutes before the concert begins. For more information, including individual concert details, please contact the Yavapai College Performing Arts Center Box Office at (928) 776.2000 or visit YCPAC online at: www.ycpac.com.