Prescott AZ (May 4, 2018) – Dr. Penny Wills announced that she would retire as president of Yavapai College effective Dec. 31, 2018.
"This was one of the most difficult decisions of my career. I love this college, our students, staff, faculty and community, but would like to spend more time with my husband, family and friends," says Dr. Wills. "It has been an honor to serve, mentor and inspire so many in my career," adds Dr. Wills.  Dr. Thomas Coyne, long-time friend and mentor of Dr. Wills, says, "The best leaders know when to step away. I am proud of Dr. Wills knowing when to make this tough decision." 
Dr. Penny Wills became the ninth president of Yavapai College in 2011.  She came to Arizona from Northeast Iowa Community College where she served as President for seven years.  Being a first-generation college student is a point of pride for Dr. Wills. She holds a Ph.D. in Higher Education from Michigan State University; an M.S. in Counseling from Miami University, OH; and a B.S. in Education from the University of Cincinnati. "I have tremendous respect for Dr. Wills and what she has done to make Yavapai College a better place for our students of all ages to learn, grow and explore their possibilities. Her strength and leadership has been a major asset for the college and the county. She will be missed," says District Governing Board Member, Dr. Patricia McCarver. 
Dr. Wills has expertise in many areas in Higher Education including student development, assessment, planning, quality improvement, and community partnerships. Her professional accomplishments include her selection to the higher education institute at Harvard University; serving in leadership positions in higher education, and teaching in various professional colloquiums across the country.  Dr. Wills is also a member of Post-Secondary International Network (PIN), which provides a global forum to study and debate critical issues that affect higher education.
Dr. Wills has welcomed various leadership positions in the state to include President of the Arizona Community College Coordinating Council, and the national level to include American Association of Community Colleges (AACC) Commission on Leadership and Professional Development. 
"We are both excited and saddened to hear Dr. Wills will retire. We will miss her passion and leadership dearly. Our jobs can be thankless positions, and we must have strong mentors and supporters, well Dr. Wills has been a mentor to many community college leaders in Arizona," says Dr. Maria Harper-Marinick, Chancellor of Maricopa Community College District.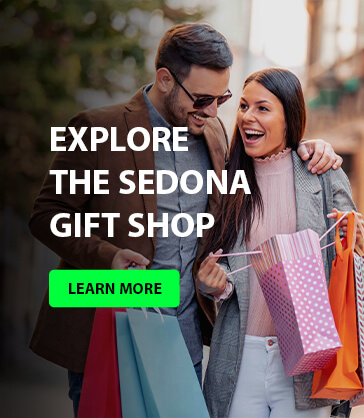 Dr. Wills serves on several Economic Development committees including Prescott Valley Economic Development Foundation and Verde Valley Regional Economic Organization.
"WOW, Dr. Wills has done so much in our community, it is difficult to see her go. It is because of her leadership and vision that Yavapai College works so closely with communities within the county. She has pushed her staff to be proactive as it relates to economic and community development initiatives," says Mike Paredes, Executive Director, Prescott Valley Economic Development Foundation. Valerie Wood, Yavapai College Foundation Member adds, "I've valued both our friendship and her professional relationship. Her poise and professionalism even in controversial times have been unwavering." 
"Dr. Wills has done a very good job of moving this college forward. Under her leadership Yavapai College has stabilized enrollments, strengthened the institution's fiscal outlook, developed outstanding economic and community partnerships," says Ray Sigafoos, President of the District Governing Board. He adds, "She has worked hard and deserves to relax and retire."
Over the next 30 days, the District Governing Board will develop and articulate to the community a process including a timeline to replace Dr. Wills.
Yavapai College, which welcomed its first students in 1968, provides quality higher learning, cultural resources and economic development support for the diverse populations of Yavapai County. The College offers a wide range of academic programs to students at the College's facilities in Prescott, Clarkdale (the Verde Valley Campus), Prescott Valley, Chino Valley, Sedona and the Career and Technical Education Center (CTEC) near the Prescott Airport.