Camp Verde AZ (May 14, 2014) – White Hills Gallery is pleased to announce "Landstracts," a solo show by local artist Sharron Vincent Porter. "Landstracts" will be on display from May 23rd through July 7th, with an opening reception on Friday May 23rd from 5-7pm.  "Landstracts" brings together Porter's collection of textured landscapes of the southwest.
Sharron Vincent Porter's acrylic textured landscapes, called "LANDSTRACTS", are inspired by her move to the Southwest a few years ago.  Porter takes her inspiration into her studio and finds ways to capture the magic of the region in large textured acrylic paintings that express the feeling and reflect the environment, but with her own voice. The "Landstracts" are close up compositions of unique angles that can speak for the entire landscape, but give the viewer a different perspective of the southwest. The paintings are rich in texture that is created with acrylic mediums and natural found materials like sticks. Porter's use of vibrant colors is applied to enhance the natural light in a beautiful serene way. Due to her unique approach to painting, the "Landstracts" feel abstract, but are rendered in a traditional style.
Sharron Vincent Porter lives in Sedona and has been a practicing artist and art instructor for most of her life. She has a Bachelor's Degree in Art Education from the University of Illinois, a Master's Degree in Sculpture from Northern Illinois University, and years of supplementary art and education classes in various disciplines. As a previous high school and middle school art teacher, she has worked in nearly every visual art media, but currently concentrates on painting. Porter has been a member of cooperative galleries and art centers in Sedona, Chicago, Pennsylvania, and Florida and shown her work in solo and group exhibitions all around the Chicago and Verde Valley area. Exhibitions have included venues such as Old Town Center for the Arts, The Chicago Cultural Center, The Art Institute of Chicago, Beacon Street Gallery (Hull House), Sedona Arts Center, Northwestern University, and assorted community art centers and colleges. Though her inspiration, subject matter and materials have varied throughout her career, Porter's painting style is distinct and recognizable because of her use of saturated vibrant colors and firm textures.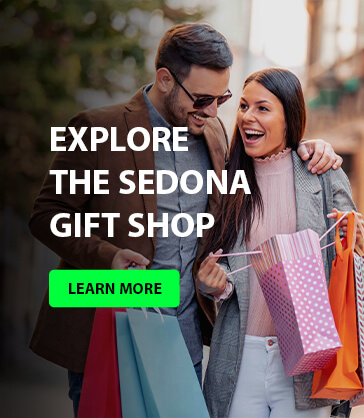 "Landstracts" will open on Friday May 23rd, with the opening reception from 5-7pm. Wine, and hors d'oeuvres will be provided by The Horn Restaurant. The exhibition will comprise of 17 paintings, including brand new paintings finished this month, and will run until July 7th. Sharron Vincent Porter will be available during the opening reception to answer questions and briefly explain her work. Throughout the exhibit, she will do live painting demonstrations every Saturday from 12 to 3pm.  
White Hills Gallery is located in downtown Camp Verde at 325 S. Main St. The gallery is open from 11am to 6pm, Tuesday through Saturday. For more information about the gallery call 928-567-7033 or visit www.whitehillsgallery.com