By Meredith Clark, Youth Services Assistant
Sedona AZ (May 2, 2014) – Summer is coming, and that means no more homework, the pool is open, and the real fun is about to start at Sedona Public Library!  Just in time for the Summer Reading Program, the Library is kicking off the Magic Word Book Club for ages 10 and up, with the first meeting on Tuesday, May 6, at 4 p.m.  The club's goal is to delve into and luxuriate in the magic of reading a great story.
The titles we will be reading will have a magical twist to the story, and we will discuss characters, design our own mythical creatures, do magic crafts, and even get to meet or Skype with authors throughout the year.  Due to pre-teen themes and reading levels, Magic Word Book Club members must be at least 10 years old, but there is no age limit. That means the club is open to parents, grandparents, caregivers, cousins, and general magic lovers.  The book club is a free, ongoing library program, and at the kick off, on May 6, you will get your first book. Subsequent meetings will take place once every four to five weeks.  Pre-registration is necessary so we can make sure we order enough books for club members.  Please stop by the Children's Room at the Library or call 928-282-7714 ext.119 to sign up.
Sedona Library is also gearing up for the Summer Reading Program, and this summer the theme is Fizz! Boom! Read!  Science will be explored in many fun ways for all ages. All summer long, we will host returning favorite programs as well as exciting new events aimed to wow and entertain.  We will kick off the summer reading program on Saturday, May 31, at 11:00 a.m., with a one-hour, science of the body program for ages five and up. This "Gross Science!"  program is based on the popular science books from Sylvia Branzei's "Grossology" series. "Gross Science!" presenter Mark Carter says, "As a science "edutainer" I have an enthusiastic passion for science.  I get excited about sharing ideas in a way that makes people want more."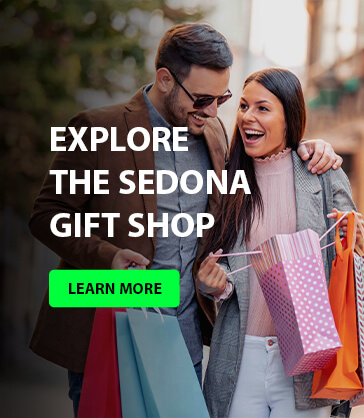 Snap Circuit and Lego Robotic programs may be included in our summer lineup as well.  We are currently looking for one or two volunteers who may be familiar with and interested in presenting such programs to small groups of older children this summer.
So, ages 10 and up, sign up today for the Magic Word Book Club, and everybody, pick up a schedule of upcoming Fizz! Boom! Read! events for youth. Sedona Public Library guarantees that your summer reading will be an amazing, magical and experimental experience.
Sedona Public Library is a 501(c)(3) non-profit corporation, supported by donations and grants. Your tax-deductible donation may be sent to:  Sedona Public Library, 3250 White Bear Road, Sedona, AZ 86336.