By Roseanne Jennings
Sedona, AZ –Sedona has several thrilling hikes—but if you want one that's moderately challenging, has beautiful views, and is even reported to have mystical vortex energy, you'll want to seek out the Cathedral Rock Trail.
It'll take 1 to 2 hours to traverse this path. On the way, you'll see majestic rock formations and stunning grassland greenery—and perhaps some of the friendly desert community, considering that it's a popular place to hike.
That's a perk: having some company along will increase your safety and give you plenty of people to ask when you inevitably want a picture with a magnificent backdrop.
To make sure you're fully informed, read on to find out what you need to know before hiking the Cathedral Rock Trail.
Sunrise and sunset are your best hiking times
To get the most out of your Cathedral Trail hike, start on the path a couple of hours before sunrise or sunset. The light striking the reddish desert sand gold is breathtaking—and probably why the peak is one of the most Instagrammed places in the Southwest.
Make sure you check the weather forecast in addition to your preferred time slot, though. Cloudiness can obscure the glorious view of the sun, and in that case, it's better to reschedule your hike for another day.
Parking spaces are limited
The ideal parking spot is at Back O Beyond Road, which consists of 2 lots that can accommodate around 45 cars. This site is closed from 7 am to 5:30 PM Thursday through Sunday, and if you want to get a space, you'll have to be extremely early.
You do have other parking spot options, however. If you run out of slots at Back O Beyond Road, head to Crescent Moon Picnic Site to enjoy crossing Oak Creek as a bonus as you walk from your car to Cathedral Rock.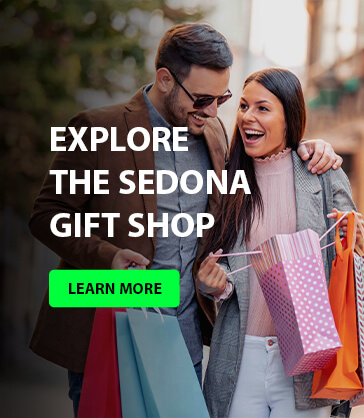 As a last resort, you can also try the Baldwin Trail on the Verde Valley School Road. There's a graveled area here where you can park your vehicle. Follow the Red Rock Crossing to the Templeton Trail, and you'll eventually get to the Cathedral Rock Trail.
You'll want to prepare for the trail
The hike is relatively short, but you will have to do some rock scrambling. Because of this, you'll want to be prepared. A sturdy pair of hiking boots is strongly recommended. You'll want one that accommodates any foot issues you have and which fits you perfectly, with a thumb's width from the end of your big toe to the end of your shoe.
Invest in a good brand like Gore-Tex, which will grant you the extra traction needed to clamber the trail's more difficult parts. A pair of sunglasses is also a must to give you UV and sun glare protection so you can enjoy the sunrise or sunset view.
You may consider bringing a pair of Ray-Ban Aviators or Wayfarers to look extra stylish for your social media photos or something more practical, such as Oakley's Radar EV Path, which are lightweight and designed for comfort as well as looking good. In addition to this, don't forget to pack a water bottle and snacks to refuel.
You can bring your pets
Your furry friends can accompany you on this hike. Remember that Cathedral Rock Trail is probably best for more experienced hiker pets—unless you plan to carry them, your pet will have to climb a few steep boulders. They'll also have to be on a leash the entire time.
It's best for the leash to be made out of durable materials like leather and nylon. An expendable leash is also an excellent choice to give your pet additional freedom.
You might also want to attach the leash to a harness rather than a collar to spread out the pressure of your pull. While all this may constitute a little extra preparation and hassle, having your pet at the peak of your journey with you may well be worth it.
Cathedral Rock Trail is a popular and beautiful place to hike. Keep in mind the above info to structure your trip to be as smooth and fun as possible.