Sedona AZ (October 18, 2013) – The Wildcat Carnival at West Sedona Elementary School will be held on Saturday, October 26, 2013. Wildcat Carnival hours are 11am – 5pm. Admission is free. Parking is free. Tickets for rides, games, food and activities are 50 cents each and can be purchased at West Sedona School. Families can get 25% more tickets free if they are purchased in advance. Call (928) 204-6602 for more information.
This year's Carnival will feature a bungee station, a rock climbing wall, jumping castle and super slide. These are very popular activities and can be enjoyed by kids of all ages.
Carnival games are always a hit and everyone wins a prize. Games include Duck Pond, Spin the Wheel, Ring Toss, Golf Putt, Soccer Kick, Goldfish Pond, Hair Color, Face Painting to name a few.
Children can enter the Pumpkin Carving Contest with a chance to win cash prizes. 100 pumpkins will be donated by Wildcat Carnival sponsor Don Nelms of Farmers Insurance. Winners will be chosen by judges Mayor Rob Adams, Fire Chief Kris Kazian and Sedona Ceramist Dennis Ott on October 26th at 4:00 pm during the Carnival. Silent Auction available for many carved pumpkins! All proceeds benefit school programs at WSS!
102.9 "The Q" Radio Station will be broadcasting live from the Carnival from 11am-2pm.
Pizza will be available courtesy of our Carnival sponsor, Dominos, and a Mexican Food Court serving traditional Mexican cuisine.
For the grown-ups, there will be an extensive Silent Auction featuring popular items such as Diamonback tickets, Cardinals signed football, fine pottery, Out of Africa tickets, Sedona International Film Festival Tickets, Bearizona passes, autographed celebrity paraphernalia, restaurant gift certificates, toys, jewelry, jeep tours and rentals, professional services, massage, facials and more! There will also be a 50/50 Raffle, massages by NAMTI, and coffee by Java Love.
Everyone loves the Giant Gift Baskets. Themed gift baskets this year include a Hiking Basket, a Dinosaur Basket, Sports Basket, Movie Night Basket, Chocolate Basket, Lego Basket, Bath and Spa Basket, Coffee Basket, and a dozen others.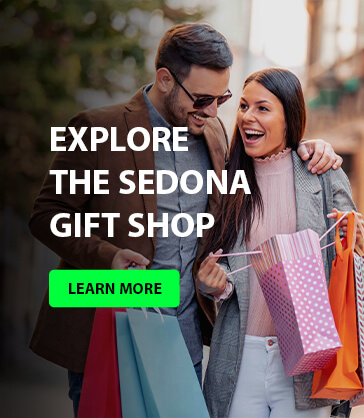 Local bike shops Over the Edge, Sedona Bike and Bean, and Absolute Bikes are returning as sponsors of the obstacle course and are teaching kids how to ride safely and stay on trails.
Wildcat Carnival Co-chairman, Teresa Lamparter states: "We are so excited about this year's fundraiser. 102.9 will be live-broadcasting from Carnival. The kids always have such a good time playing the games and winning prizes. And we have lots of fun things for the grown-ups to do as well, like massage, our amazing Silent Auction, and the 50/ 50 Raffle."
The Wildcat Carnival is put on by the West Sedona School PTA, whose mission is to support the teachers and help the children get a better education. In the past, the WSS PTA's efforts have helped raise much-needed funds for curriculum material, a color printer, computer lab upgrades, research aides, textbooks, and novels for Accelerated Readers. They also fund reimbursements to teachers for supplies that complement the educational experience in the classroom.
This year's Wildcat Carnival sponsors include: Don Nelms – Farmers Insurance, Charlotte Howard Web Design, Walgreens, Rancho Sedona RV Park, Bashas, Dominos Pizza, BSE Rents, Sterling Financial Services, City of Sedona, NAMTI Spa, Findlay Auto – Flagstaff, and Sedona – Oak Creek Unified School District.
Local businesses and families interested in sponsoring this year's or next year's Wildcat Carnival can call Marc Sterling at (928) 282-3684.
The Wildcat Carnival is located at West Sedona School. 570 Posse Ground Rd, Sedona, Arizona.
For more information about the Wildcat Carnival and its Sponsors, please visit www.wildcatcarnival.com or call West Sedona School at (928) 204-6602.