Sedona AZ (January 26, 2019) – Sedona has a new heath care practice thanks to a regional partnership that provides seed loans to Verde Valley entrepreneurs.
Mary Watson, M.D., launched Tribe Wellness in October with the help of the VVREO revolving loan program. Previously, Dr. Watson was the attending outpatient psychiatrist with Northern Arizona Healthcare. Prior to that, she worked in Carlsbad, California in private practice, inpatient and intensive outpatient care and in Austin teaching at a psychiatry residency training program.
"I moved to Sedona because it is the perfect spot for the vision I have had for Tribe," says Watson. "Sedona is a mecca for people who have devoted their lives to healing others and assisting in the positive growth of humanity. People flock to Sedona for its healing properties and to participate in treatments it is hard for them to find at home. What is considered fringe other places is mainstream here and science is beginning to catch up. We are learning the myriad ways our moment-to-moment attitudes, beliefs and habits have an impact on health. Numerous studies have demonstrated that self-care such as mindfulness, meditation, clean living, regular movement, social connectedness and an active spiritual life reduce inflammation and decrease instance of cancer, diabetes and depression. Symbolism, music and other interventions that bypass the thinking mind can affect powerful positive change in a person's health and well-being."
"With Tribe, we wanted to unite the benefits of Western medicine such as evidenced-based treatments and stringent oversight with the more comprehensive vision of care found in Sedona. I have listened to my patients when they tell me that they are reluctant to take medications and want to find other ways or at least complimentary ways to improve their mental health."
Tribe Wellness is a comprehensive practice that combines mental health treatment with the personal growth and relaxation industries, and, most importantly, according to Dr. Watson, a sense of community. All Tribe Wellness patients are offered membership in the group for $50 monthly. This fee gives unlimited access to daily group activities such as meditation, sound baths, classes and social events. "It's one thing for me to advise a patient on the importance of a regular meditation practice or brainstorm about comfortable ways for more social connectedness and quite another to say, 'here is a selection of groups for you to try led by skilled and trustworthy practitioners.'" 
Dr. Watson earned her medical degree from Tulane University School of Medicine in New Orleans, and completed psychiatry residency at UC Davis Medical School in Sacramento. As a board-certified adult psychiatrist she is skilled in pharmacotherapy and also has trained in the use of supplements and alternative healing modalities. She has published original research in peer-reviewed publications and is licensed to practice in both California and Arizona.
Watson's emphasis is on treating the whole persona rather than following a disease model. In addition to traditional mental health care including medication management, psychotherapy and support groups, Tribe Wellness offers individual treatments not usually found in a doctors office. These include herbalism, massage, Reiki, aromatherapy, intuitive readings and private ceremony among others.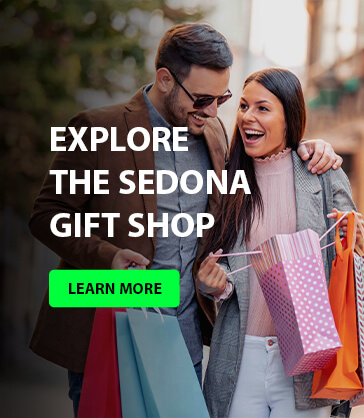 "The name of the center is in acknowledgement of the fact that we are one human tribe on this blue ball hurtling through space, whether we like it or not. Each person's actions and decisions affect the whole. We wanted to plant a seed for a new way of doing business that involves the community coming together with all its quirks and talents for the common goal of health and wellness."
Dr. Watson is the chief officer of the business and lead physician. Tribe currently employs two psychotherapists with two other psychiatrists and three other therapists waiting to come on board once the business has the flow to support them. Other practitioners are licensed in fields such as hypnotherapy, biofeedback, physical therapy, massage therapy and herbalism. In 2019 Dr. Watson expects to hire three full-time mental health professionals contributing a minimum of five new professional jobs to Sedona over the next two years. Tribe also offers individual retreats and packages to out-of-town visitors or to locals who are not part of the mental health clinic.
Tribe Wellness Group is the tenth business in the Verde Valley to receive a VVREO business loan. Other recipients include a horseback riding operation, veterinary practice, outdoor recreation business, bed and breakfast, and wine tasting room.
"A new medical practice is right on target for the city's goal to grow business and employment opportunities" says Economic Development Director Molly Spangler. The VVREO loan program is an important asset to help the city support business start-ups, relocations and expansions, and we are thrilled to help Dr. Watson realize her vision of a holistic, integrative, community-engaged medical practice." 
Tribe Wellness Group PLLC is located in in Red Cliffs Plaza at 1835 W. Highway 89A, Suite 2. Phone: (928) 554-4675. Website:tribewellness.com.
Funding for the Revolving Loan Program comes from the U.S. Department of Agriculture. For information or to start an application contact Molly Spangler at (928) 203-5117 or mspangler@sedonaaz.gov.