Sedona AZ (October 2, 2020) – 2020 has been the year of canceled events in Sedona, but there is one event you won't need to miss being offered by the Sedona Historical Society, a fall-appropriate and Covid-safe outdoor cemetery walk called "Voices from the Grave".
On Friday and Saturday, October 23rd and 24th, a limited number of fortunate ticket holders will be going back in time to meet pioneers who lived and worked in Red Rock country, and who experienced triumph and tragedy while carving out a life and some adventure in this place we call Sedona.
These "Voices from the Grave" will be part of an open air "ghost walk" with re-enactments by professional actors at the graveyard where the original pioneers are interred; Cook's Cedar Glade Cemetery off Airport Road in West Sedona. Participants will be escorted with Covid safety protocols in place from one pioneer grave site to another for history and some hilarious or heartbreaking story-telling by select "ghosts" as they recount their lives and adventures in the Sedona of the past.
On the walk you'll meet a mother who taught the Sedona School teacher a thing or two about school ground punishment; Sedona's first litter lifter and beloved town drunk; and the dry-farmer who carved out a piece of his homestead as a cemetery for the remains of little Pearl Schnebly.
To minimize the number of participants per show and provide a Covid-safe experience, there will be two shows, one at 3 p.m. and another at 4:30 p.m. each day. Tickets are $20/person and must be purchased in advance. This program is not recommended for children under 13 years of age. Tickets include trick and treat swag bags for each ticket holder. As a fund-raiser, tickets are not refundable and no rain date has been set.
Masks will be required and social distancing will be imposed with assistance from masked 'pallbearer' escorts.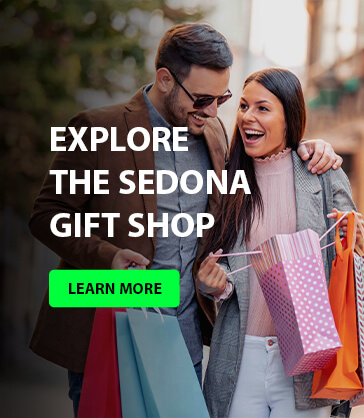 This event is hosted by the Board members of the Sedona Historical Society as a mini-fundraiser to further the preservation and sharing of local history during these hard economic times. It is also a way to introduce to residents and visitors the Society's ownership and responsibility to maintain Sedona's two pioneer cemeteries. "It is ironic that the first burial in this cemetery was a victim of the Spanish flu pandemic of 1918." said Janeen Trevillyan, the Society's Board president. "Many Sedonans are not familiar with these cemeteries which are the final resting place of the historic families who pioneered this region,"
Cook's Cedar Glade Cemetery is where Sedona Schnebly, the town's namesake is buried along with members of other pioneer families such as Henry Cook, Jesse Purtymun, James Jackson, Margaret Pirtle, Nettie Van Deren, and 'Red' Hedges,
Shondra Jepperson, a Society board member, actor, singer and producer has stepped forward to orchestrate this event. She has conjured up a superbly talented group of other local actors to join her in these re-enactments, including Michael Peach, Dev Ross, Craig Hartley, Teri Bays and Tricia Greer and James Ball. According to Jepperson, one of the fulfilling parts of creating this event has been learning more about local history thanks to Sedona Heritage Museum volunteer Clancy Sage, who gathered the research on the pioneers being portrayed in the show.
Board member Michele Zahner with Jepperson are securing sponsorships for the show to insure that the Society and Museum reap proceeds that will help them continue their mission. To date, named sponsors are El Portal Hotel, Sefton Engineering, and an anonymous donor. Additional sponsorships are available by contacting Michele at 202-997-3234.
Tickets are $20 per person and are now available at SedonaMuseum.org. For more information call 928-282-7038.