By Jolene Pierson, Veterans History Project Coordinator
Sedona AZ (November 8, 2019) – On Veterans Day, Americans take time to give special recognition to our veterans and to honor their service to our country. Thank you!
The Sedona Public Library is an official partner with the Library of Congress Veterans History Project, which collects and preserves the personal oral histories of our nation's war veterans. Imagine how fascinating it would be if you could see and hear veterans of the Revolutionary War or the Civil War telling their stories in their own words and voices!  What a wonderful depth of understanding that would add to the historical account of the conflict!
Specially trained volunteers conduct the interviews of US military veterans who served in conflicts from World War II to the present.  We have heard some remarkable stories of personal sacrifice and endurance; humor and sadness; loneliness and adventure; travel and education; friendships made and careers influenced and enhanced.   Some served stateside.  Some served overseas. Some served distinguished careers without ever firing a shot at an adversary.  Some survived the most horrific battles of these wars and have shared stories of how they were able to cope with these experiences.  Some quietly did their duty without much official recognition or appreciation, still knowing that their job was an essential part of the war effort.
For every soldier on the front lines of conflict, there were nine others whose jobs assured that the one could do his job; including civilians who actively supported war efforts as defense industry workers, flight instructors, medical volunteers, etc., and the stories of those who served behind the scenes are also an important part of the record.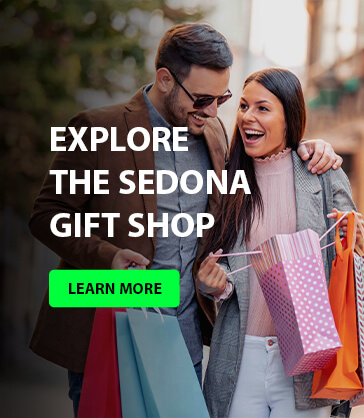 The volunteer members of the local project group have collected the personal stories of 275 area veterans.  We hope to reach all of our veterans so that these memories are preserved as part of our national and local history and for the individual veteran's family.
Interviews are conducted privately in the Quiet Study Room of the Sedona Public Library.  Completed interviews are transferred to DVDs, one of which is given to the participating veteran and can become a priceless family legacy.  One copy is sent to the Library of Congress where it will be carefully preserved as part of our nation's history.  Two copies are retained in the Sedona Public Library.  Although these copies cannot be checked out, copied, or viewed on a personal computer, they are available at the reference desk and may be viewed on the library's computer. 
If you are a veteran, if you know a veteran who should be invited to participate in this project, or if you are interested in volunteering, please contact Jolene Pierson at 282-7999 or sedonajcp@hotmail.com to learn more about our local project.  You can also pick up a brochure at the Reference Desk for more information.  To learn more about the national Veterans History Project, visit the website of the Library of Congress at www.loc.gov/vets.
Funding for this project is provided locally through tax-deductible donations by individuals and by the generous support of local businesses and organizations.  Donations may be sent to the Sedona Public Library, specifying that the donation is restricted to the Veterans History Project.
We invite everyone to join us for our "Coffee with a Veteran" program, held on the second Friday of each month, from 10 a.m. to 12 p.m. in the Library's Si Birch Community Room.  Please join us to meet local veterans, and to enjoy free coffee and donuts and a short program.  Members of SedonaKind will be providing brunch at our November 8 event. The speaker will be Spence Peterson, of the Prescott Veterans Administration, who will talk about services available through the VA.  We look forward to seeing you!