Sedona News – The Verde Valley Sinfonietta presents its fourth and final concert of the 2022-2023 season under the direction of guest conductor Janna Hymes, one of four finalists in the Sinfonietta's season-long search for a new music director. The concert also features guest cellist Sterling Elliott, performing the Cello Concerto No. 1 in A minor, Op. 33 of Camille Saint-Saëns, on Sunday April 2, at 2:30 PM in the Sedona Performing Arts Center, 995 Upper Red Rock Loop Rd. Ludwig van Beethoven's Symphony No. 7 in A major, Op. 92, and Juan Crisóstomo Arriaga's Los esclavos felices: Overture round out the program.
Versatility, passion, and innovation are the hallmarks of American conductor Janna Hymes. Renowned for her inspiring performances, musical depth, and energetic presence both on and off the podium, she has developed a reputation as an exciting, detailed communicator. Praised by the press as "an architect, a builder in sound, a conductor with an overall view who never misses details". Ms. Hymes is Artistic Director of Indiana's Carmel Symphony Orchestra since fall 2017. She served as Music Director of the Williamsburg Symphony Orchestra (WSO) from 2004 to 2019, when she celebrated the WSO's 35th anniversary and her 15th and final season. A popular guest conductor, Ms. Hymes continues to expand her relationships with orchestras nationwide.
Among the orchestras that Ms. Hymes has guest conducted are the Houston, Indianapolis, Oregon, North Carolina, Savannah, New Hampshire, Roanoke (VA), Hartford (CT), Portland (ME), Madison (WI), Florida West Coast, Harrisburg (PA), Spokane (WA), Richmond (VA), Springfield (MA), Bozeman (MT), Chappaqua Chamber (NY), Bangor (ME) and Omaha symphony orchestras, as well as the San Francisco Women's Philharmonic, Cincinnati Chamber Orchestra and the Florida Orchestra. International guest conducting includes the Costa Rica National Symphony (where she has returned frequently), the Delta Ensemble of Holland, National Orchestre de Lyon, Besancon Chamber Orchestra and the Orquesta Sinfonica del Estado de Mexico.
Born in New York City, Janna Hymes is a Fulbright scholar, recipient of a 1999 Geraldine C. and Emory M. Ford Foundation Grant, and a prizewinner of the 1998 International Conducting Competition in Besancon, France.
Cellist Sterling Elliott is a 2021 Avery Fisher Career Grant recipient and the winner of the Senior Division of the 2019 National Sphinx Competition. Already in his young career, he has appeared with such major orchestras as the Philadelphia Orchestra, the New York Philharmonic, the Boston Symphony, the Cleveland Orchestra, the Los Angeles Philharmonic, the Detroit Symphony, and the Dallas Symphony. This summer, he made his Aspen Festival debut, performing the Brahms Double Concerto with Gil Shaham. He made his German debut in Munich in May 2022, performing chamber music with Danielle Hope.
The 2022-2023 season will see his debuts with the Colorado Symphony, Cincinnati Symphony, North Carolina Symphony, and Ft. Worth Symphony, among others, with return appearances including the Buffalo Philharmonic. He will appear in recital under the auspices of the San Francisco Symphony, the New York Philharmonic, Shriver Hall in Baltimore, the Tippett Rise Festival and Capitol Region Classical in Albany, NY. In October he participates in the Caramoor Music Festival's prestigious Evnin Rising Stars series, a weeklong program of coaching and chamber music culminating in a performance in Katonah, NY.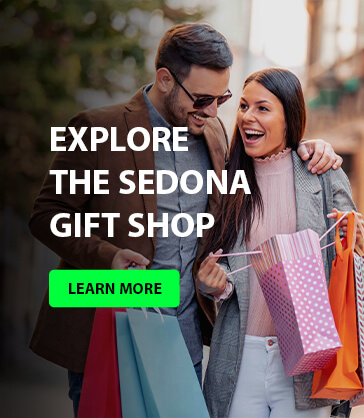 Sterling Elliott is currently a Kovner Fellow at the Juilliard School where he is pursuing his Master of Music degree studying with Joel Krosnick. He completed his undergraduate degree in cello performance at Juilliard in May 2021. He currently performs on a 1741 Gennaro Gagliano cello on loan through the Robert F. Smith Fine String Patron Program, in partnership with the Sphinx Organization.
The April 2nd concert begins with Juan Crisóstomo Arriaga's Los esclavos felices: Overture. Arriaga composed his opera Los esclavos felices (The Happy Captives) when he was fourteen. It is the tale of a Spanish nobleman and his loyal wife, who are faced with humiliation and death by their Moorish captors before being saved by their own valor and the clemency of the King of Algiers. As you listen to this overture, you will hear the influence of Rossini and Mozart on the young Arriaga.
Camille Saint-Saëns composed his Cello Concerto No. 1 in A minor, Op. 33 when he was 37 years old. He wrote this work for the French cellist, viola da gamba player, and instrument maker Auguste Tolbecque, who premiered the work at the Paris Conservatoire in 1873. Saint-Saëns broke with the convention of composing a three-movement concerto and structured the piece in one continuous movement that contains three distinct sections: Allegro non troppo, Allegretto con moto, and Tempo primo. The piece begins with one short chord from the orchestra followed by the cello playing the main motif. Countermelodies flow back and forth from soloist to orchestra in a playful "calling" and "answering" to each other. The second section has a turbulent opening that leads into a minuet and contains a cello cadenza. Opening material is again used in the third section, along with two new themes. Saint-Saëns then concludes with an entirely new idea for the cello. Many composers, including Shostakovich and Rachmaninoff, consider this concerto to be the greatest of all cello concertos.
Ludwig van Beethoven composed the Symphony No. 7 in A major, Op. 92 between 1811 and 1812 while improving his health in the Bohemian spa town of Teplitz. The Seventh Symphony's premiere concert, on December 8, 1813, was performed to benefit the soldiers wounded a few months earlier in the battle of Hanau, during the War of the Sixth Coalition. It was one of Beethoven's most successful concerts. Viennese audiences, miserable from Napoleon's 1805 and 1809 occupations of Vienna and hopefully awaiting a victory over him, embraced the symphony's energy and beauty. The symphony was dedicated to both Count Moritz von Fries and Russian Empress Elisabeth Aleksiev. The second movement was so popular that the audience demanded a replay; it is often performed as a separate work from the complete symphony.
The Seventh Symphony is known for its use of rhythmic devices suggestive of a dance, such as dotted rhythm and repeated rhythmic figures. It is also tonally subtle, making use of the tensions between the key centers of A, C and F.
This concert is sponsored by Neil and Mary Pope. Ticket prices are $15-$65 (half price for children) and are available on the Sinfonietta website: VVSinfonietta.org.