By Zack Garcia, Town of Camp Verde Community Library
Verde Valley News – On Saturday, November 25, the Verde Valley GameCon returns! Join us for our fourth annual event from 9am-3pm.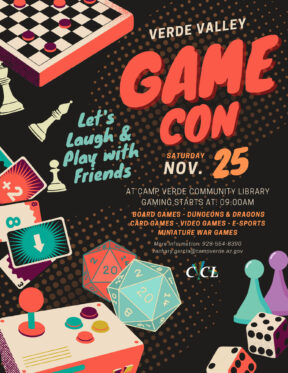 GameCon will transform the Camp Verde Community Library into a free, family-friendly convention hall hosting games of all sorts. An all-ages event presented by Camp Verde Community Library, GameCon aims to have something for everyone.
Want to try a new board game like Catan, Dominion, or Betrayal at House on the Hill? How about classic games like chess, checkers, Uno or Monopoly? Head upstairs to the Game Library to check-out one of many board games to play with friends.  Want to take on your friends in Mario Kart or Super Smash Bros.? We have you covered in the Video Game Room. Have you ever wanted to play as an elf scout or a wizard casting arcane spells in Dungeons and Dragons? Come and join a one-shot beginner campaign! Do you play Magic: The Gathering deck, or want to learn how to play? We have a spot for you to play.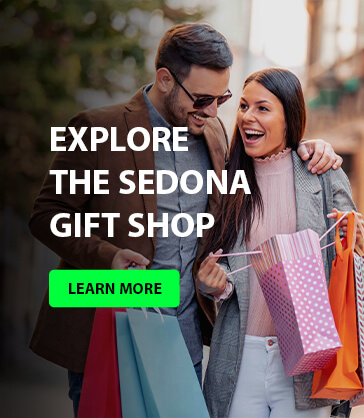 New this year is the participation of Historical Miniatures Gaming Society! They will be presenting two games throughout the day based on historical battles: Wings of Glory, using 1/144 scale planes, and Cruel Seas that utilizes 1/300 patrol boats.
Food vendors will be on site during the event.
Let's laugh and play with friends! Come join in the fun at Verde Valley GameCon on Saturday, November 25 at Camp Verde Community Library!
Camp Verde Community Library is located just off of Montezuma Castle Highway at 130 Black Bridge Road, Camp Verde AZ. For more information about this or any other library program visit the library's website www.campverde.az.gov/departments/community-library or call 928-554-8380 during library open hours Mon-Thu 8am-7pm, Fri-Sat 9am-5pm.