By Virginia Volkman, Library Director
Sedona AZ (August 14, 2020) – Sedona Public Library has been adjusting its hours and services during the COVID-19 pandemic to make the Library as safe as possible. We are grateful for the ongoing support and cooperation of the community.
Please help us clear our holds shelves. Check your online account, and if you do not want to pick up items that are on hold, please cancel them. We can also cancel them for you; just give us a call or send an e-mail message to Reference@sedonalibrary.org.
Due to COVID-19 procedures, we are quarantining all returned items for a minimum of three days before we check them in and put them back on the shelves. You will not accrue any fines while the items are being held.
A new autorenewal service has been put in place.  If your checked-out items are eligible for renewal they will automatically be renewed. You will get a notice to inform you that they've been renewed and also which items are not eligible for renewal.
We are wearing mask/face coverings and we ask that you also do this when you're in the Library. If you don't have one, we will provide one.
The Library is now open for the following hours and services:
SEDONA PUBLIC LIBRARY in West Sedona
Monday through Friday, 10 a.m. to 2 p.m.  Curbside Pickup is offered for items available on hold. Call the Library from the parking lot and items will be checked out and brought to you.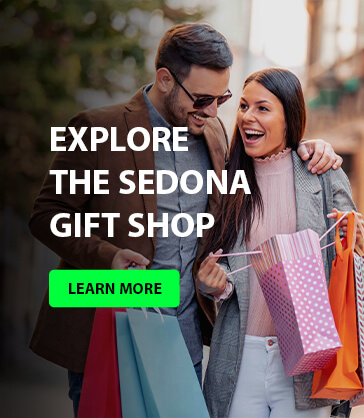 Please note:  For ease of service, park in a parking space as close to the building as possible. Be sure to have your library card number and know your PIN number. Call 928-282-7714, option 2. We will ask you to identify the vehicle you're driving, then check out your items and deliver them to your trunk or back window (please have one open). 
Monday through Friday, 2 to 5 pm.  Use the library's computers or take advantage of indoor WiFi access with your own device.  A reduced number of computers will be available to allow for adequate social distancing.  During the afternoon hours you can also browse the collection and check out the items you've chosen, check out your items on hold, or apply for a library card.
Please return all items in the outdoor book drop ("Depository" to the left of our front door). There is no inside drop off available at this time. The book drop is open all day, every day.
VILLAGE LIBRARY in Bell Rock Plaza
Thursday and Friday, 1 to 5 p.m., and Saturday, 10 a.m. to 2 p.m.  When you have been notified that your holds are available and you are ready to pick them up, come to the door and give us your name. While it is not necessary to call in advance, it expedites the process if you are picking up several items. Call 928-284-1603.
You can also use the Library's computers, printing, and fax service during the open hours. There are three computers for public use, and computer sessions are limited to 30 minutes. The outside book drop is open 24/7.
Please know that our top priority is to provide a healthy and safe environment for our volunteers, employees, and of course, you.
Hand sanitizer is available and we ask that you use it when you enter the Library.
Meeting rooms are not available at this time.
We look forward to a future date when you can hang out in the Library, but right now, please plan to come and go quickly.
Newly placed holds must be picked up within ten days.
We appreciate your patience and flexibility as we work together in new ways.  We look forward to seeing you!