Sedona News – The Unauthorized Happiness Improv team is sticking to their guns for celebrating the little things in life. They're not sure who authorized such a ridiculous so-called 'holiday', but as fate would have it, March 28 is National Something on a Stick Day.
This very date is the same night the improv troupe performs their next show on Mary D. Fisher's stage. "Mark your calendars, people! I'm coming in full-force!", says UH Player, Jonathan Bonner. Bonner, who played the role of Mayor in their January and February game, Town Hall, seems to still-exude mayoral status upon speaking.
Expect a couple of surprises that celebrate this goofy holiday, without getting the short end of the stick. For people who have never been to an improv show before, it's a fun and social way to get out and laugh with friends. All you have to do is sit back and listen for a cue from the host for a 'suggestion from the audience'. This is the part where an audience member shouts out a (clean) suggestion such as a location ("bank!"), occupation ("close-up magician!"), or any noun ("woodland elf!"). Then, the improv team takes your suggestion and makes a three-minute comedy scene.
Once again, the UH team will be rocking their new team t-shirts on the stage. Limited Edition Fan t-shirts will be available for purchase at March's show for $30. The troupe would like to thank local, custom apparel maker, Micah Owens, of Gold Standard Apparel who specializes in awesome merchandise.
"In every improv performance I've ever done, we've always had our own shirts, so it feels natural to have shirts for UH improv", says Bekah Hinds, who connected Micah to the troupe. Owens does printing production full time, serving many businesses and schools throughout Arizona. Having created UH's improv t-shirts in record time for February's show, the team is excited to continue to wear them for future performances. "Happiness is only real, when shared", says the youth basketball coach and referee; a sentiment the troupe shares with him.
"Laughter is the new revolution!" says Chuck from UH Improv. "Our logo is a symbol of that. It's a reminder that in these divisive times when it seems that polarization is the focus, UH is all about coming together in groups no matter who we are and laughing together."
The UH Team invites everyone out to celebrate the gift of community, being social and being alive by rebelliously having fun on a weeknight. Tuesdays turned out to be the night of choice, because it's the only day that all seven members are available to get together. It works out for them, and for the community, too. Because why should weekends have all the fun in our lives?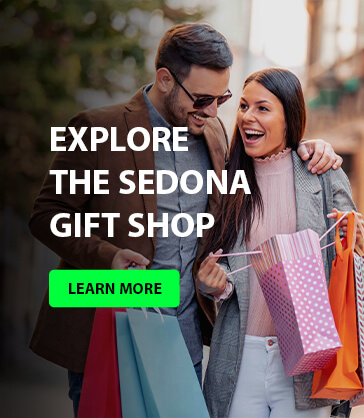 Giving back to the community is one of Unauthorized Happiness's top values. One way they are reciprocating their gratitude is by giving away a pair of complimentary tickets, each show, for the winner to laugh free-of-charge at a future show! All you have to do is shout out a family-friendly suggestion at one of their shows. Backstage, the troupe will choose their favorite suggestion of the night, announcing the winner at the end of the show. Congratulations to February's winner, Chasidy Allen, for the suggestion of "hard boiled eggs" used in the 185-Suggestions game!
Suggestion of the Night winners will need their ID to claim their pair of complementary tickets, which can be picked up at the Mary D. Fisher box office.
The UH Team are members Left to Right: Top: Jonathan Bonner, Middle: Bekah Hinds, Allyraa Creevay, Chuck Tyler, Carlo Habash, Bottom: Angie Arndt, Alissa Tyler.
Mary D. Fisher Theater is located at 2030 W. St Rt 89A in West Sedona. Showtime is 7:00 p.m. Shows are rated PG, as the troupe does their best to watch their mouth for family-friendly content. Shows run approximately 90 minutes, with a ten minute intermission. The theatre's concessions are available before and during the show, serving beer, wine, popcorn and snacks.
Tickets are $15. Call 928-282-1177 for tickets, or buy in-person at the Mary D. Fisher Theatre box office. Interested parties can also go to the UH website, for a direct link to buy tickets online.
To stay in touch with the troupe, subscribe to their monthly newsletter via their website: www.UnauthorizedHappiness.com. Follow them on Instagram at @UH_Improv.