Sedona News – The Unauthorized Happiness Improv team is ROTFL for their April 18 comedy show at Mary D. Fisher Theatre. The month of April marks National Humor Month, and without it the troupe would not have an official excuse to giggle, chuckle, snort or spit-take.
"Not that we need an excuse", says UH Player, Carlo Habash. "We definitely would laugh either way, because we don't need no stinking authorization!" Habash, who is known for laughing his signature belly laughs from off-stage at the players on-stage, is especially excited to show Sedona what humor means in the popular game, Town Hall. "Let's not take life so seriously, but give relief to one another by laughing with each other", adds Habash, standing in hands-on-hip pose.
Folks who have never been to an improv show are encouraged to come to the show, as well as improv audience veterans. Attending the event is a fun and social way to get out and laugh with friends, family or coworkers. All you have to do is sit back and listen for a cue from the host on stage for a 'suggestion from the audience'. This is the part where audience members shout out a (clean) suggestion. Sometimes the host will ask for specific suggestions, such as a location ("The Louvre!"), occupation ("Video Game Designer!"), or a thing ("Flux Capacitor!"). Then, the improv team takes your suggestion and makes three-minute comedy scenes on-the-spot.
Once again, limited edition Unauthorized Happiness fan t-shirts will be available for purchase at April's show for only $30. The troupe formally apologizes for not having the shirts available at the March show. "That was Alissa's fault", proclaims Bekah Hinds, a founding member of the troupe. "That was my fault", exclaims Alissa Tyler, co-founding member. Fan t-shirts include an original UH cry-laughing emoji made by Chuck, and are 100% cotton printed on high quality brands, Next Level and Bella + Canvas. "The shirts are AMAZING!! I LOVE mine! It makes me smile and is so comfortable I could cry-laugh!", says Patrick Schweiss, Executive Director of Sedona International Film Fest.
The Unauthorized Happiness Team invites everyone out to celebrate the gift of community, being social and being alive by rebelliously having fun on a weeknight. Tuesdays turned out to be the night of choice for performances, because it's the only day that all the troupe members were available to get together. It works out for them, and for the community, too. Because UH wants hanging-out-on-weekdays to make a come-back. "Weekdays are still days", says Chuck Tyler, co-founding member. "Let's not forget that", remarks Tyler.
Giving back to the community is one of Unauthorized Happiness's top values. One way they reciprocate their gratitude is by giving away a pair of complimentary tickets during each show so that someone in the community can laugh free-of-charge at a future show. All you have to do in order to be a contender, is shout out a family-friendly suggestion at one of their shows. After the last game is played, the troupe huddles on stage to choose their favorite suggestion of the night, announcing the winner right then, on stage. Winners should stick around after the show and meet with Bekah to ensure their name gets added to the winner's list. Bekah will be easy to spot; she is the player who is Bekah, and will be wearing a UH shirt with her name on the left sleeve. Unless she's wearing Carlo's shirt, in which case, she is still Bekah.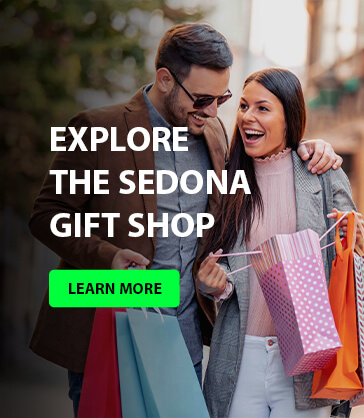 Congratulations to March's winners, Renee Elfman, and Gina Norvina for the suggestions of "Teacher" and "Pilot" used in the 185-Suggestions game! In an unprecedented move, Chuck decided to combine both suggestions into "Teacher-Pilot", giving a groundbreaking two-person, combination winner. Suggestion of the Night winners will need their photo ID to claim their complementary tickets, which can be picked up at Will Call at the Mary D. Fisher Theatre.
Unauthorized Happiness Team members include Bekah Hinds, Chuck Tyler, Alissa Tyler, Jonathan Bonner, Carlo Habash, Allyraa Creevay and Angie Arndt.
Mary D. Fisher Theater is located at 2030 W. St Rt 89A in West Sedona, across the street from Harkins Movie Theater. Doors open at 7:00 p.m. Shows are rated PG, as the troupe does their best to watch their mouth for family-friendly content. Shows run approximately 90 minutes, with a ten minute intermission. The theatre's concessions are available before and during the show, serving beer, wine, popcorn and snacks. Please note that the troupe will be authorized to eat the concession's popcorn before the show, however, they would eat the popcorn regardless, so please note noteworthiness of said note.
Tickets are $15. Come by the box office at Mary D. Fisher Theatre to buy tickets in advance. Or purchase online via the SIFF website.
To stay in touch with the troupe, subscribe to their monthly newsletter via their website: www.UnauthorizedHappiness.com. Follow them on Instagram at @UH_Improv.