By Ted Grussing
… temporarily at least. I shot the two hairy woodpeckers on a walk a couple of mornings ago; they should be very pleased with themselves that their wings are attached and the do not have to suffer the indignity of being dismantled for maintenance and sanded down for repainting. I took the shot of the Lambada in a very dismantled state and still in the midst of sanding gel coat off. Worked out some great trim designs and in about three weeks it will resume the ready to fly state of the woodpeckers and in my once in a while humble opinion it shall be more beautiful.
 It will be all white again but with a dark metallic blue trim, N numbers and pilot/copilot information and Lambada running up the vertical stabilizer parallel to and behind the stripe and tapering stripes of metallic blue on the leading edges of the wings and horizontal stab. It is settled, the copilot's name is "Mariah" the alternative was "TBA" in script. Mariah shall also be in script.
I had to run multiple errands in West Sedona and Cottonwood on the way down to Wickenburg today so I decided to go over Mingus, through Prescott, the Bradshaw's and finally take US 93 into Wickenburg. In 1990 when Corky and I first starting coming out from Huntington Beach to Sedona we decided to do the same thing in reverse; I now understand why we never did it again . I had no idea that there were that many 15 and 20 mph turns in the entire state of Arizona let alone on this stretch of road. Still, it was fun and I drove by the field in Peeples Valley that I landed in before I bought the Lambada. I was flying out of Turf Soaring and had headed North towards the canyon and between the time I had gone N and the time I returned the temperature in the valley had dropped thirty degrees and all convection had shut down. The flight computer said I could clear the rock pile at Yarnell by fifty feet … didn't think that was such a good idea so landed in a very nice alfalfa field that had just been planted about five miles north of Yarnell in Peeples Valley. Steak dinners for everyone who came out to retrieve me.
A Walmart run for a few items on the way home, a salad from Wildflower Bakery and home to One who was very pleased to see me.
A most excellent day and hope yours was too … that is perhaps the only thing we can control some days … our perception of the day … why determine it was lousy when with a little work you can make it good?
Cheers, smiles and soon that wonderful elixir will be brewed and another good day on the way.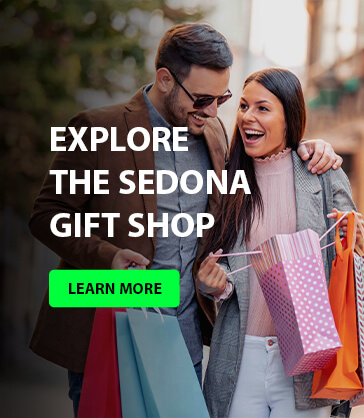 Ted
…I yield myself to the thousand enchantments of sky and field and wood,
and play again like a child on the soft green of the earth.
And as the God of the universe has made thee to bloom in tenderness,
so also may my heart be made to bloom again.
— Max Ehrmann 
###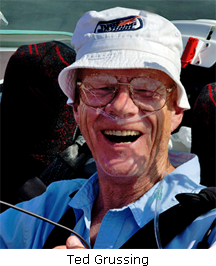 The easiest way to reach Mr. Grussing is by email: ted@tedgrussing.com
In addition to sales of photographs already taken Ted does special shoots for patrons on request and also does air-to-air photography for those who want photographs of their airplanes in flight. All special photographic sessions are billed on an hourly basis.
Ted also does one-on-one workshops for those interested in learning the techniques he uses.  By special arrangement Ted will do one-on-one aerial photography workshops which will include actual photo sessions in the air.
More about Ted Grussing …