By Ted Grussing
… closing out the week and looking forward to engaging in a conversation with those who show up at the theater Saturday afternoon. The thought of philosophy and photography is a relatively simple concept … the framework of life experiences and the search for meaning in it all. The viewpoint with which we approach everyday life, the choices we make and the context within which we make out choices … It is simple, it really is and each moment we get to choose how we see things and react to life's experiences.
I like this photo of Sedona … I took it and kept it so I guess that part is obvious … but as you view this aerial shot of virtually all of the incorporated area of Sedona from about 15,000' what is it you do not see? Let your imagination explore and ask questions, visualize that which you do not see, but know is there, speculate on other possibilities.
The airport is above center right and I know that in an hour or so I would be landing there, taxiing to the north end of the airport and putting the Lambada away in its shade. Others are down there preparing their planes to fly … perhaps they will fly to the East Coast. To the left of the airport is West Sedona and I can almost pick out the Mary D. Fisher theater where the salon will occur this Saturday … Zainey's is across the street and likely I will get a yogurt there tomorrow. The high school is above and left of center and filled with students learning and preparing to meet the world when they graduate. Below and right of center there is a dirt road just south of Cathedral Rock and how many times have I and others traveled that road to the west (left) and gone down to Red Rock Crossing and relaxed by the sounds of Oak Creek as it flows through that green snaking area as it wends its way down to the confluence with the Verde River. The San Francisco Peaks are just below the clouds top center and how many hours I have spent plying the airways around and over them and pulled over in the van in the parking lot at Snow Bowl and photographed a beautiful sunset with the sun slipping beneath clouds and the glow behind Kendrick Peak. There is so much life in the photo and the tranquility of being detached from it for a brief time. Lots of love down there too.
Anyhow, we are into the weekend and I hope you will find time to join us at The Mary D. Fisher theater Saturday at 1:30PM. Spend some time gazing at this photo too and imagine what you cannot see … enjoy that which you can.
Cheers and a few smiles to go with the toast. Back on Monday, have a wonderful weekend wherever you are and whatever you do.
Ted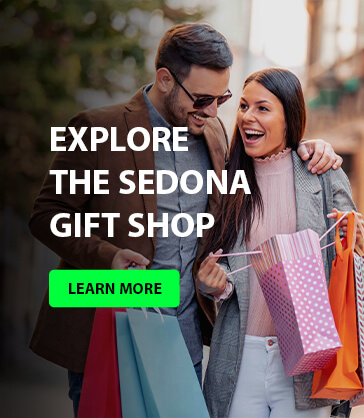 Order tickets at: http://prod5.agileticketing.net/WebSales/pages/info.aspx?evtinfo=29073~e8932fbb-a9ae-4437-a638-ff0cf1793527&
For life holds cheers as well as tears,
Take this old toast from me:
This world a riddle hard you call …
A mess from which you fain would shrink?
Perhaps 'tis wisdom, all in all.
To learn to laugh as well as think.
— Max Ehrmann
###
The easiest way to reach Mr. Grussing is by email: ted@tedgrussing.com
In addition to sales of photographs already taken Ted does special shoots for patrons on request and also does air-to-air photography for those who want photographs of their airplanes in flight. All special photographic sessions are billed on an hourly basis.
Ted also does one-on-one workshops for those interested in learning the techniques he uses.  By special arrangement Ted will do one-on-one aerial photography workshops which will include actual photo sessions in the air.
More about Ted Grussing …