By Ted Grussing
… Saturday was the airport days at Sedona's airport and there were a number of WW II vintage aircraft there … rides were being given in the B-25, CAP was doing flights too and Guidance Air was doing cut rate helicopter rides. Mariah was on display and it was a kick letting the young kids sit in the cockpit and pretend they were flying her. The T-28 did an awesome fly by generating smoke as he flew by. After a full day in the sun, my nose is such that I am going to compete with Rudolph for a lead position on Santa's delivery system this year.
I flew up to the SF Peaks this   morning to get some shots of the color up there. There is still a lot of smoke in the air as far as the eye can see, although not as bad as usual. The shot of the peaks is looking at the inner basin and the north facing slopes of the mountain. The inner basin is only about 20% color while the north facing slopes are getting close to full color. This is kind of a neat photo in that all of the peaks of the San Francisco Peaks are visible from the far left going right and back to the left on this side. Doyle, Fremont, Agassiz, Humphreys, Aubineau and Rees.
A new fire started up there in the Shultz Pass between Mt. Elden and the San Francisco Peaks this afternoon … word just in, the Firefighters have fully contained the fire at six acres. Good job!
Welcome to a new and beautiful week.
Smile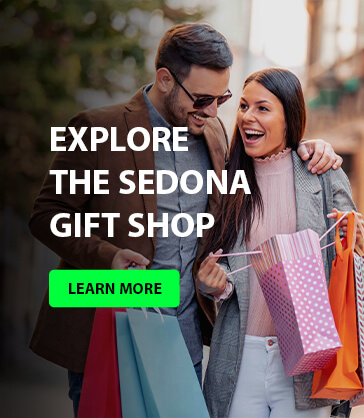 Ted
A bird flies through the sky, and I fly with it. I am each pearl of moisture sparkling in the sun.
I lie lazy on the clouds. And I acknowledge my kinship with each winged thing.
I see all as one, and nothing repels me, as this new day climbs noiselessly out of the valley of the night.
Peace lies over the world and over the world of my soul.
— Max Ehrmann
###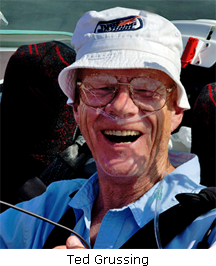 The easiest way to reach Mr. Grussing is by email: ted@tedgrussing.com
In addition to sales of photographs already taken Ted does special shoots for patrons on request and also does air-to-air photography for those who want photographs of their airplanes in flight. All special photographic sessions are billed on an hourly basis.
Ted also does one-on-one workshops for those interested in learning the techniques he uses.  By special arrangement Ted will do one-on-one aerial photography workshops which will include actual photo sessions in the air.
More about Ted Grussing …