By Ted Grussing
… two rivers and many rims … this is a shot from Friday whilst up North shooting the canyon country … it struck me how strange we humans are. Like what do you see as you look at this image? I see some of the most beautiful canyons anywhere in the world formed by erosion and upheavals of earth over millions of years … but we must have names and defined boundaries so we know what to say is important, beautiful or whatever. To me it is a continuum of one beautiful landscape, but for precision, here we go …
The canyon coming up from the bottom is the Little Colorado River Canyon and the turquoise colored water is coming from Blue Springs a few miles behind me at a flow rate of roughly 220 cubic feet per minute. At the upper end of the river there is a neat island where the Little Colorado merges with the Colorado River which is currently flowing at a rate of about 12,000 CFS. The merger of the rivers is called the Confluence and is important because it is at this geographic point we (humans) have decided that the Grand Canyon begins and Marble Canyon ends … Marble Canyon goes to the right upriver to Lee's Ferry. President Johnson made Marble Canyon a National Monument in 1969 (Lee's Ferry to the GC) and in 1975 it was added to the Grand Canyon National Park. Looking across from the Confluence is the North Rim of the Grand Canyon and on the far left horizon is the South Rim which you can see continue to the right above the North Rim. The North Rim is about a thousand feet above the South Rim and you can see it above the north rim because I am at about 11,000'. To the right side of the image you can see where the rock strata is folded downwards and this is due to a fault where the movement of the earth does not break the surface http://www.us-parks.com/grand-canyon-national-park/faults.html
On the left side of the Little Colorado River is Cape Solitude overlooking the Confluence and is what has to be one of the quietest and isolated places you can find anywhere. Across from it is the point where developers continue to attempt to build a major resort complex with a tramway capable of transporting 10,000 people a day down to the confluence … so much for solitude … that wonderful alliance of developers and politicians who for dollars will try to please. Join the Grand Canyon Trust, they are tireless in trying to preserve the GC and the Colorado Plateau. http://www.grandcanyontrust.org/
Anyhow it is an amazing place and regardless of name, the whole area is beautiful.
Planning a flight to Coal Canyon in the morning and hopefully the air will be clear; it sucked this morning from three fires east of Payson and because of the winds aloft we were pretty well blanketed beginning at about 6,000' this morning. The following shows what the winds were this morning. Left number is altitude, then wind in kts and third the direction of the wind (direction it comes from; 0 or 360 is North, 090 is East, 180 is South and 270 is West).
11087   2   218               
9913   3   150               
8872   4   136               
7955   4   114               
7144   3   088               
6418   2   066               
5777   1   102               
5242   3  109               
4832   7  080        
All three fires are of natural causation and as of now the USFS has not turned them into managed fires which is where they artificially grow the fires … a way to do a prescribed burn without any oversight from the air quality people … as they say in some of their postings a managed fire is not a prescribed fire … same thing, but because it was originally a naturally caused fire they can extend it way beyond what would occur naturally and do so without any oversight. Incredibly with all the science into the natural role of fire in the ecosystem of our forests I can find no real study of what the effect of smoke from prescribed or managed fires have on humans, or economic impacts … human consequences seem to be irrelevant in the equations! I favor natural fire in the ecosystem … it is natural … growing fires beyond natural through additional ignitions is not.
A beautiful week coming up … best to take it a day at a time … I can deal with now because I am here … do not know about later.
Cheers, smile and share your joy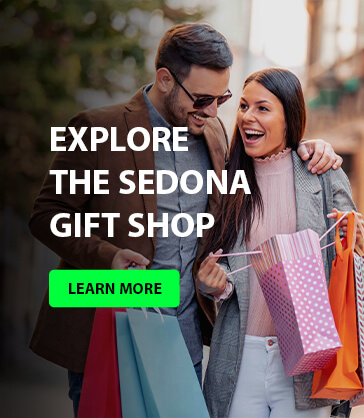 Ted
Whatever else you do or forbear;
Impose upon yourself the task of happiness;
And now and then abandon yourself
To the joy of laughter.
Max Ehrmann