… seems like I am stuck in a groove celebrating coolness … mostly the temperature kind, but the time I spent slope/ridge soaring the ridge lines at the San Francisco Peaks was pretty cool too … so tonight we combine the two.
The top photo was taken on a mid June day a few years ago … there are eight hikes on the summit of Humphreys Peak and there is still snow on the ridge lines and you can see the trail leading to the summit; below and behind the peak is the inner basin with all the rich greenery … vast groves of aspen which in a few short months will be in blazing color.
The next photo is also of Humphreys Peak, but taken just as I was turning out from the slope to head back to Agassiz … the Painted Desert spreads out behind and below the peak … the next photo below that I am tucked in to the ridge line heading to Agassiz a hundred or so feet below the ridge … super fun!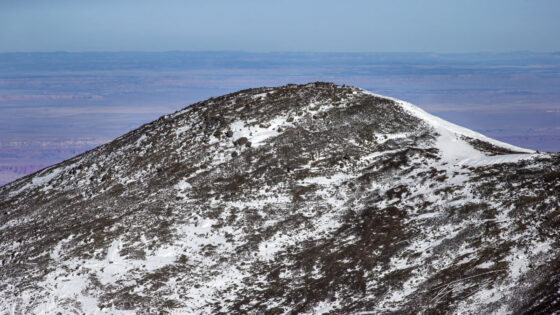 The photo below is an image of whats left of the mountain and all the named peaks … Doyle, Fremont, Schultz, Agassiz, Humphreys, Aubineau and Reese.
Another warm one tomorrow, but cooling down and the cloud build up likely means the Monsoons are about to arrive … love this place … some cool critters tomorrow.
Have a beautiful day … keep smiling and share your joy with those you meet and greet!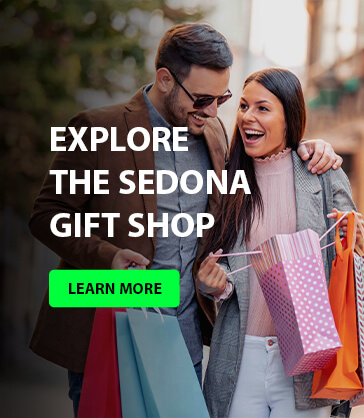 Cheers,
Ted
Come, you who are weary, and sit in the shadow
of my faith; and when you are rested we shall
journey together, singing gleefully on the highway,
lending many a hand, yet passing ever on and on; and
at nightfall. tired and content, we shall light the cansles
in the house of love, thank God in cheerful words, and
lie down to peaceful sleep.
Come, You Who Are Weary by Max Ehrmann
###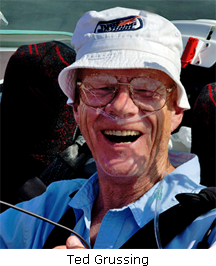 The easiest way to reach Mr. Grussing is by email: ted@tedgrussing.com
In addition to sales of photographs already taken Ted does special shoots for patrons on request and also does air-to-air photography for those who want photographs of their airplanes in flight. All special photographic sessions are billed on an hourly basis.
Ted also does one-on-one workshops for those interested in learning the techniques he uses.  By special arrangement Ted will do one-on-one aerial photography workshops which will include actual photo sessions in the air.
More about Ted Grussing …