By Ted Grussing
… behind those beautiful and relatively dense clouds there is a mountain and it goes up about three thousand more feet than you can currently see; At the base Snow Bowl is about 9200' and I was a little over 9300' when I took this shot. I've been going through all the photos I took of the peaks from the air this fall, culling the good from the excellent and deleting them and then I came across this one and it just talked to me … the beauty and mysteries of the mountains, the changing seasons and the wonder of life, so want to share it with you too. On the right side of the image you can see the ski runs for Snow Bowl, all leading down to the Chalet and the lifts and somewhere up there above them is the top of Agassiz Peak and somewhere on the left Humphreys Peak. Patches of yellow from the aspen groves add color to an otherwise wintery scene in shades of grey and white … and a small break in the clouds allowing some blue sky to poke through. Almost the perfect image to curl up in front of a fireplace with and drink hot chocolate :+)
For those in the Twin City area, my cousin Arlyn is once again engaged in the Santa business and every year it gets a little better … attaching a flyer and if you are so inclined, stop in and see him. I'm hoping to avoid another lump of coal!
A very good day today and hope yours was too  … Tuesday is here and time to wrap up the day … espresso in not that many hours and yet another grand day will be underway. Visits with friends and a photoshoot in the afternoon and the plan is to finish the day in the air looking for color in the upper canyons off Sycamore Canyon … maybe some near the rim of Oak Creek Canyon too … we'll see.
Have a beautiful day and take in all of life that surrounds you … and keep breathing!
Cheers
Ted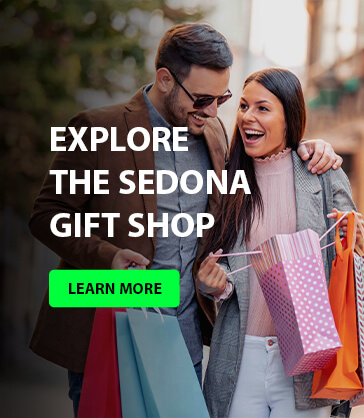 For a few hours here in the still morning I wash myself clean of civilization,
and purge myself of things and the accumulated rubbish of time.
I see all as one, and nothing repels me, as this new day climbs noiselessly
out of the valley of the night.
Peace lies over the world and over the world of my soul.
— Max Ehrmann
###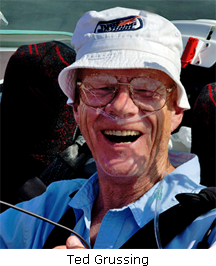 The easiest way to reach Mr. Grussing is by email: ted@tedgrussing.com
In addition to sales of photographs already taken Ted does special shoots for patrons on request and also does air-to-air photography for those who want photographs of their airplanes in flight. All special photographic sessions are billed on an hourly basis.
Ted also does one-on-one workshops for those interested in learning the techniques he uses.  By special arrangement Ted will do one-on-one aerial photography workshops which will include actual photo sessions in the air.
More about Ted Grussing …