By Ted Grussing
Sometimes it is hard to discern between that which is real and that which is not, particularly when it is a melding to two very real photographs … sometimes like tonight I'm not really sure why I do what I do but it is the experimentation that blends the micro with the macro worlds … both are very real and both co-existed for a brief period and I still don't know why I put it together … just like the colors and the patterns … so it is titled "Dunno". Feels good though!
Not as much painting today as I delayed it by several hours whilst I worked on the book and then took some courses dealing with the science of color and practical applications in the world of color gamuts', working spaces, print spaces et al. With my new monitors and graphics card my monitors display 1.07 billion colors covering 99.7% of the Adobe RGB 1998 color gamut which is up from most monitors which typically display only about 70% of it.  Fun stuff.
The book is really rolling now. I had planned on a private book for family and one for public and have sort of met somewhere in between the two for a single version. Always the question as to how much of your lives do you put out there and think I have attained a pretty good balance. The words are flowing and nearly done with the intro chapters which provide the basis for all that follows. Enough time has elapsed that I can sit and write about the life and love Corky and I shared for our entire adult lives. Then it is into the easy stuff … short vignettes illustrated by photographs.  The title (always subject to change) is currently
"Love … Life … Forever …
Through the eyes, lens and mind of Ted Grussing
From the authors notes that begin the tale, the following:
"Authors notes … the beginning  … the formative years and events
On September 27, 1937 in Minneapolis, Minnesota, a child was born to Bon D. and Evelyn F. Grussing and they named him Theodore (no middle name); that would be me. At about the same time cosmic forces got in touch with Dr C. Beaumont H. and Gertrude E. Hagebak and told them it was time to produce a daughter who was born about nine months later on June 18, 1938; they named her Corinne Annette Hagebak; nineteen years later she would be introduced to me as Corky. Thus it was that the team Ted and Corky would be formed/joined and eventually be reunited. We enjoyed an amazing "Human Experience" together. I got here first, she left first and we'll catch up soon enough and in the meantime there is a lot left to live and experience … and to share."
So it is underway and time everyday set aside to work on it … and more books will follow.
A major plug!!!
I am teaching a photo workshop at Church of the Red Rocks on Wednesday April 15th 10AM and on Saturday April 25th also at 10AM. Each session will run about two hours. I think the advertised topic is Wildlife Photography, but knowing myself it will go wherever the interests of the participants want it to go. It will be fun and we will have a large screen television to view photographs on. A lot of time will be spent on techniques I use as well as discussions of equipment, settings and anything else that seems reasonably related to the topic.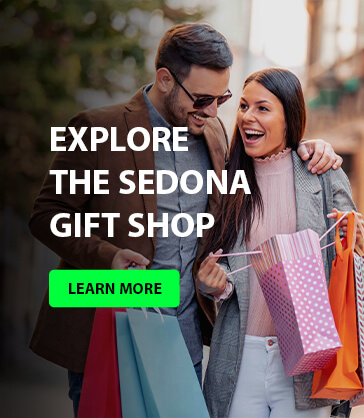 You do not have to be a member of the church to attend and I do not think there is any charge for the sessions. If you do enjoy the workshop I would suggest a donation to the church as they are donating their facilities and staff to put this all together. Currently ten people have signed up for the  sessions and not sure how many people we can fit into one of the classrooms so suggest you sign up now if interested. Contact Sue Gregory at the church … email is: coordinator@churchoftheredrocks.com and the phone number is: 928.282.7963 and the address is 54 Bowstring Drive in Sedona.
Time to wrap another day and it was a very good one … I'm alive … and so are you. Fantastic way to start and end a day.
If you miss an email or two you can always go to: https://sedona.biz or to catch up. Also available on our website http://tedandcorky.com  and click on the tab "the journey" and then on the link on that page.
Have a wonderful day … smile and share your joy.
Cheers
Ted
I thought that time went sweet and soft and slow,
And left no marks save those of gentleness
That bound you to my life with strong caress;
And you saw naught but all my soul's deep truth,
No fading bloom, nor form the years bent low,
But ever still the beauty of my youth.
— Max Ehrmann
###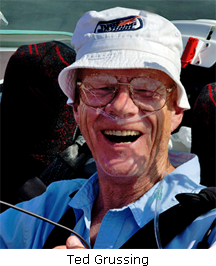 The easiest way to reach Mr. Grussing is by email: ted@tedgrussing.com
In addition to sales of photographs already taken Ted does special shoots for patrons on request and also does air-to-air photography for those who want photographs of their airplanes in flight. All special photographic sessions are billed on an hourly basis.
Ted also does one-on-one workshops for those interested in learning the techniques he uses.  By special arrangement Ted will do one-on-one aerial photography workshops which will include actual photo sessions in the air.
More about Ted Grussing …