By Ted Grussing
… looking through some of the shots I got yesterday I looked at this one of two Rudy Ducks bearing down on me and I started thinking of Daryl Hall and John Oates song, "Maneater" and I am playing the YouTube version as I write this missive … https://www.youtube.com/watch?v=GbevQH1B9ic treat yourself to a good listen while you have this photo open on the screen. I think it was originally released in 1982 and a longtime favorite.
A kind of neat day, mostly inside and writing … picked up my book and noticed I had not worked on it since 2015 … writing again and enjoying it … seemed natural and the flow is good. This time I've committed to finishing it without putting it aside; there were things I am writing that were a  bit to fresh for me to continue, but that has been resolved and all is good. In some ways a personal book and also much of it follows the theme of my nightly missives with accompanying photographs. No promise as to date, but it will be worked on without being put aside again. Feels good to tidy up loose ends and I have been doing a lot of that lately.
I got a nice flight in at sunset today with an overcast sky and the sun barely poking through the clouds as it set; I turned the engine off about 10 miles from the airport and passed silently over the red rock formations and the outlook at the airport which still had a lot of people enjoying the end of day view looking out over the town. Came to a stop just short of A-3 on the runway, did an engine restart and taxied back into the N tiedown area where Mariah's shade is. Home, an equally quiet dinner and evening. Down to Phoenix in the morning and take care of some business, then home.
Hope your day was beautiful too … and wishes for the same in the new day now well underway.
Cheers and share a smile with someone today.
Ted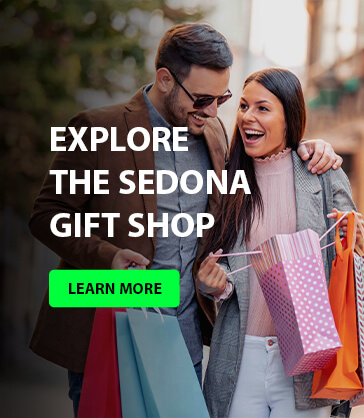 Love someone – in God's name  love someone – for this is the brad of the inner life, without which a part of you will starve and die;
And though you feel you must be stern, even hard, in your life of affairs, make for yourself at least a little corner, somewhere in the great world,
Where you may unbosom and be kind.
— Max Ehrmann
###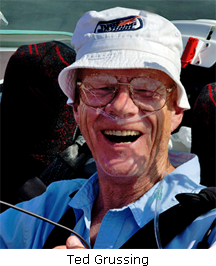 The easiest way to reach Mr. Grussing is by email: ted@tedgrussing.com
In addition to sales of photographs already taken Ted does special shoots for patrons on request and also does air-to-air photography for those who want photographs of their airplanes in flight. All special photographic sessions are billed on an hourly basis.
Ted also does one-on-one workshops for those interested in learning the techniques he uses.  By special arrangement Ted will do one-on-one aerial photography workshops which will include actual photo sessions in the air.
More about Ted Grussing …