… I needed a big smile today as it started with more overcast skies and gloom … some twitches of sun here and there as the day progressed and on the drive into town the sight of spectacular light on snow covered rocks … the ceiling was quite low, but nevertheless it would have been a great day to shoot the rocks from just above them. I was flipping through some catalogs of flowers this evening and found this wonderful sun flower variant bursting with a happy color and shadows. The actual bloom is from the gardens of Filoli in Woodside California if you have not visited there, you should put it on your must see list.
I neglect some of the lesser aerial shots I have taken over the years … those that do not have spectacular red rocks or mountain and volcanic images, but there are many shots that depict earth ever transforming and remaking itself. The canyon below is a small back canyon off the NW end of Sycamore Canyon. I took the shot in January of 2020 and snow melt was draining into dry creek beds and flowing downward through larger canyons and eventually the water would end up in the Verde River west of Cottonwood. I love the two ribbon waterfalls at the upper end of the canyon … canyon formation continues on earths timetable and perhaps in another million or so of our years there will be an amazing deep and wide canyon … it has happened before.
A fine day in every respect and a bright globe of sunshine from the flower to make all right!
Have a beautiful day … keep breathing … best exercise ever 🙂 Back Monday morning.
Cheers,
Ted
So each one to his wish, and as for me,
I sit to-night and wait
In slumb'rous moonlight late,
To feel the freedom of the world in me
Like waves of a shoreless sea.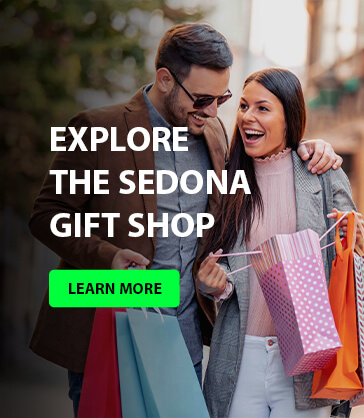 excerpt from I Sit And Wait by Max Ehrmann
###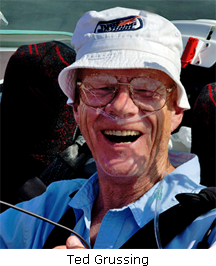 The easiest way to reach Mr. Grussing is by email: ted@tedgrussing.com
In addition to sales of photographs already taken Ted does special shoots for patrons on request and also does air-to-air photography for those who want photographs of their airplanes in flight. All special photographic sessions are billed on an hourly basis.
Ted also does one-on-one workshops for those interested in learning the techniques he uses.  By special arrangement Ted will do one-on-one aerial photography workshops which will include actual photo sessions in the air.
More about Ted Grussing …