By Ted Grussing
… I probably would have made it to church a little earlier this morning had I not become entranced by the beauty of God's creation found next to my trash bin.  It was raining, it is still raining and the drops adhere to leaves, berries and add beauty which enchants and excites the soul. So it was back into the house and about twenty minutes shooting water drops on the leaves, berries, pine needles and anything else I saw. Truly it was fun … whoops … need to leave so I can get to church before it is over … made it, but not by much … but I got to bask in the beauty of creation and so the day continued.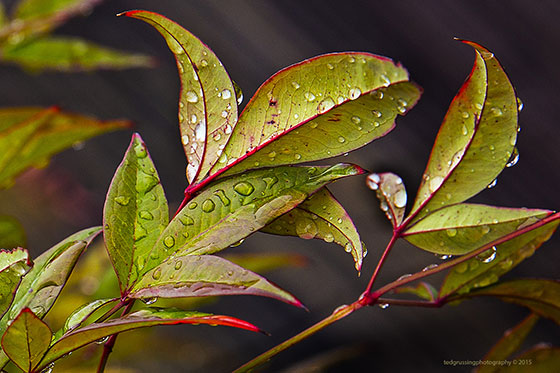 Some time at the Columbarium after the service, reflecting on life past and present, viewing Oak Creek with torrents of water hurtling down towards its confluence with the Verde River and bathed in a light rain. Life is so beautiful … everywhere you look … even by the trash bin.
A quiet day with a trip to Petsmart as One needed some food, then a quick stop at NY Bagel to pick up a large SF Vanilla latte and an NYC salt bagel with egg, cheese and bacon … up to the airport and  whilst comfortably ensconced in the van, a relaxing meal in the rain. Cork and I used to do that with some frequency and there is probably no place in Sedona where there is such complete silence … it embraces you … and with the clouds wreathed around the rocks it had a very muffled calm but very much alive as the clouds flowed over and around the rocks. Then it was home, a walk, visits with friends out for their walks too and once again home. A good night for spaghetti and salad and a couple of episodes of House of Cards Season 3.
It's Monday … most of the day will be devoted to working on photos and submissions … time enjoying the rain which is to continue and the company of One.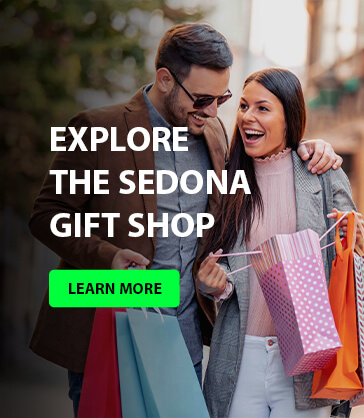 Life is good  and so are most people … smile and share your joy … always a good way to make your day a cheerful one.
And as my friend David is wont to say … CARPE DIEM!
Ted  
And love in the still of the star-flecked night,
When earth was all strewn with gold,
Has lifted my heart like the chords of song
Oft sung in the worlds of old.
— Max Ehrmann