By Ted Grussing
… recently a friend was up here who I used to enjoy conversations about forever with … he brings a special kind of joy to life and the wonder of all that is. He is as comfortable talking about String Theory as Christian theology and his concept of the day is always one of optimism … Mirabilis, a Latin adjective for wondrous, remarkable or amazing. I like string theory although my understanding is very limited, but basically the concept includes a multiverse theory of an infinite number of infinite universes in which every possibility may be taken into account. Practical application to life? Dunno, but maybe it would help to know that if your life really sucks in this reality we are in, you can take comfort in knowing that in another universe, things are really going well for you … or something like that. In any event I truly like the life I am in and I get to determine daily the kind of day I am going to have and for that I give thanks … and for friends that I can speculate about life with.
So I was thinking about our conversations, recent and remote, when I pulled this photo of a Mountain Bluebird and began working on it  and ended up with an image with reflected or alternate realities in it … nothing deep, just wandering thoughts modifying reality … and I like it.
Also heard from a long ago friend who used to provide care for Corky at St. Josephs, in Phoenix. Her fifteen year old daughter was diagnosed with MS a little before I lost Corky. While there are many more treatments for MS than there was when Corky was diagnosed, it is still a very debilitating disease and there is still no cure. Corky was 28 when she was diagnosed and our daughters were 2 and 1 … but I can hardly imagine what life would be like if you are a teenager and contract the disease. She provides incredible support for her daughter who has now been living with the disease for over five years and she became very active in MS support groups for  youth as a volunteer and in addition to her duties at St. Joes, she devotes much of her time to a group called Pediatric MS Alliance … the website is: http://pediatricms.org/ . Check it out, donate to it and help some kids as they start life afflicted with one of the truly not nice diseases.
Entertainment for the weekend? You bet …
Anthony Mazzella is playing at L'auberge Sedona, Friday night starting at 6P and Sunday brunch beginning at 10A … true artistry that will keep you coming back again and again. www.anthonymazzella.com
Louis Landon is performing Saturday night at Sound Bites Restaurant in Sedona … a remarkable performer and you can read about him at: http://www.cvbugle.com/news/2018/jun/10/jazz-pianist-composer-louis-landon-trio-live-sound/ . Show starts at 7PM … you will love it!www.louislandon.com
So that's it for the week and if all good plans work out, I'll be back Monday morning. Enjoy your day and live it moment by moment and smile … you are here, breathing and on such a nice little planet too.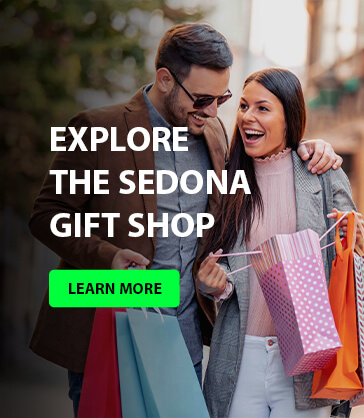 Cheers
Ted
Go placidly amid the noise and haste, and remember what peace there may be in silence.
As far as possible, without surrender, be on good terms with all persons. Speak your truth
quietly and clearly, and listen to others, even the dull and ignorant; they too have their story.
Avoid loud and aggressive persons, they are vexatious to the spirit.
— Max Ehrmann
###
The easiest way to reach Mr. Grussing is by email: ted@tedgrussing.com
In addition to sales of photographs already taken Ted does special shoots for patrons on request and also does air-to-air photography for those who want photographs of their airplanes in flight. All special photographic sessions are billed on an hourly basis.
Ted also does one-on-one workshops for those interested in learning the techniques he uses.  By special arrangement Ted will do one-on-one aerial photography workshops which will include actual photo sessions in the air.
More about Ted Grussing …