By Ted Grussing
… the new and fresh becomes the newly departed or nearly so … mostly we are used to seeing the vibrant blooms at the peak of their life cycle and when that passes we forget them … we go for the blooms just coming into their full beauty … yesterday's bloom a memory soon added to the compost pile.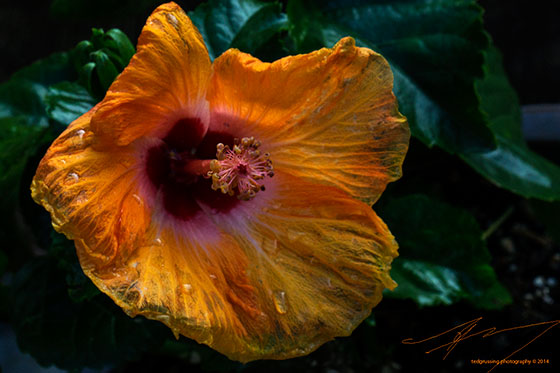 I took this shot of a Hibiscus at Eric and Jo's home this afternoon; the lighting was not great, the bloom had taken a beating from the afternoon rain and too, it was well past prime and tomorrow it's life will have been spent.  The well defined veins that brought life to the petals are sagging and its glory is gone, but there is a beauty and radiance that tells us it was a good life and the rain drops are tears of joy sharing these last moments before continuing their descent to nourish new blooms and life continues …
I seldom wait for just the right light, or only shoot perfection  … life can be a little messy and I like to shoot what we all see during the day as we are up and about. Ideal conditions for photography are not the conditions we spend most of our life in. They are beautiful moments, but so are all the ones that fall between the ideal moments … like this Hibiscus bloom … like us.
Enjoy the day … the rain finally arrived this afternoon and rather than reflect on reforming myself I turned the music off, opened the door and took a nap whilst listening to the beautiful sound of rain … in silence and solitude.
Wednesday well underway … 6:30 at the Hilton … Anthony is playing a gig in San Francisco tonight so he will not be there, but there will be delightful conversation and very nice people; hope you will join us.
Cheers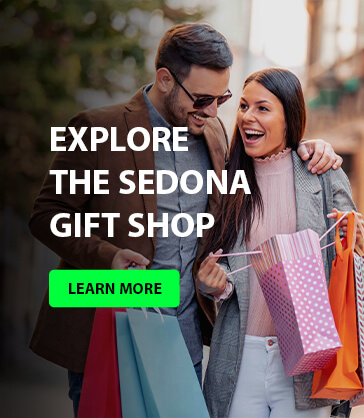 Ted
PS time on the 6th has been changed to 1:30P from 10:30A. I am delighted, more time for espresso before the event. http://prod5.agileticketing.net/WebSales/pages/info.aspx?evtinfo=29073~e8932fbb-a9ae-4437-a638-ff0cf1793527&
Sleep sweetly now that the gates of the crimson night are closed,
and leave tomorrow's struggle for tomorrow;
The earth is peaceful, only the stars and still moon are abroad, and they wage no war.
— Max Ehrmann
###
The easiest way to reach Mr. Grussing is by email: ted@tedgrussing.com
In addition to sales of photographs already taken Ted does special shoots for patrons on request and also does air-to-air photography for those who want photographs of their airplanes in flight. All special photographic sessions are billed on an hourly basis.
Ted also does one-on-one workshops for those interested in learning the techniques he uses.  By special arrangement Ted will do one-on-one aerial photography workshops which will include actual photo sessions in the air.
More about Ted Grussing …