… Jazz being a friends cat at the end of the street and he gave me some photo opprtunities whilst I chatted with Doug on my walk the other night. Jazz is a beautiful creature and has given chase to some of the local bobcats … evidently he had heard of the exploits of One.
I am busy collecting shots of Katie as she daily takes over more and more of our home … the compositing process will be a little more as all of her photos will be taken inside … I've got a few I kinda like … perhaps tomorrow evening I will have one finished that can go out.
Below is a shot I took yesterday afternoon at the Rainbow Trout Farm up canyon. Our Osprey friend was just coming out of the water with his evening meal. There is kind of a loop of water just off the end of his right wing facing us and this was caused by a very rapid beat of the wing tip which caused the phenomenon . Things are happening fast once an Osprey makes a dive and comes up out of the water with talons sunk deep into his dinner for the day … looks like a great meal.
All of the fish at the trout farm are raised in pure spring water and held for catching in ponds fed by spring water … they are never in Oak Creek water … just the same pure artisan springs water as is bottled and sold as Purely Sedona water.
Into another new week … methinks it shall be a very special week … I am here and breathing! Smile and share your joy with those you meet and greet.
Cheers,
Ted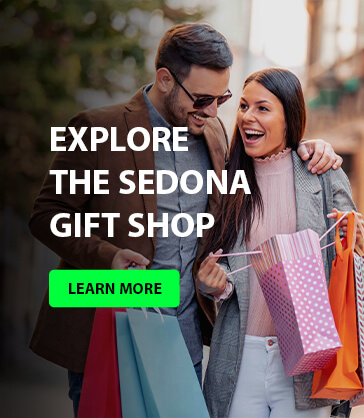 A bird flies through the sky, and I fly with it. I am in
each pearl of moisture sparkling in the sun. I lie lazy
on the clouds. And I acknowledge my kinship with
each winged thing.
excerpt from On A May Morning by Max Ehrmann
###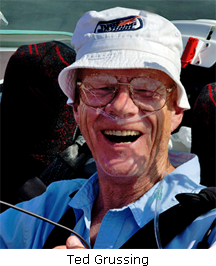 The easiest way to reach Mr. Grussing is by email: ted@tedgrussing.com
In addition to sales of photographs already taken Ted does special shoots for patrons on request and also does air-to-air photography for those who want photographs of their airplanes in flight. All special photographic sessions are billed on an hourly basis.
Ted also does one-on-one workshops for those interested in learning the techniques he uses.  By special arrangement Ted will do one-on-one aerial photography workshops which will include actual photo sessions in the air.
More about Ted Grussing …