… what a treat … Friday I got a call from friends Glendon and Milly inviting me to come up and do a shoot of the Red Tail Hawks that are neighbors of theirs at the top of a rock in the Loop area. The nest they use every year is about a hundred yards to one side and about fifty feet below their home and a favorite perch is about fifty yards on the other side of their home and about level with their deck on the other side of the home. The hawks are currently in courtship mode and have not yet completed work on the nest for this breeding season.
The photo above is of the mating pair perched on the rock on the north side of the house … they have been a pair for years and are again entering courtship mode … that is the male on the left and the female on the right. It is about 200 feet straight down from the edge of the rock.
After I took this photo they took off and began working a thermal together and one of those photos is next below as they worked it in perfect close formation and with legs and talons dropped and not tucked in. Below this photo is a photo of them engaging in courtship activities and locking talons for an instant after this shot was taken.
Finally the bottom photo is of one of the Red Tails doing a flyby as she was ridge soaring in front of the cliff … very cool! Access to the home is via a tram which takes you up from the base of the cliff to the decking on top. When nesting begins it will be fun to stop the tram maybe 50 feet below the house and shoot at eye level into it with an 800mm lens.
Glendon is an incredibly talented artist and you can see his work here: Glendon Good Industrial Artist
Another beautiful day has begun and before I partake further, a few hours for rest. Smile, keep breathing and be kind!
Ted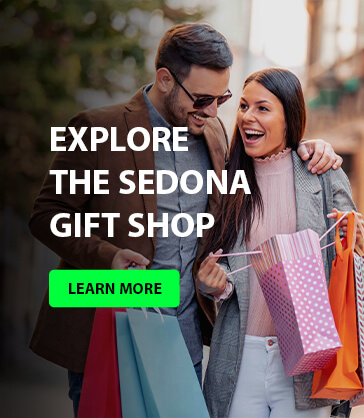 A bird flies through the sky, and I fly with it. I am in
each pearl of moisture sparkling in the sun. I lie
lazy on the clouds. And I acknowledge my kinship with
each winged thing.
I see all as one, and nothing repels me, as this new
day climbs noiselessly out of the valley of night.
Peace lies over the world and over the world of my soul.
excerpt from On A May Morning by Max Ehrmann
###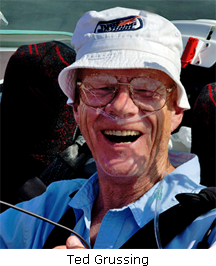 The easiest way to reach Mr. Grussing is by email: ted@tedgrussing.com
In addition to sales of photographs already taken Ted does special shoots for patrons on request and also does air-to-air photography for those who want photographs of their airplanes in flight. All special photographic sessions are billed on an hourly basis.
Ted also does one-on-one workshops for those interested in learning the techniques he uses.  By special arrangement Ted will do one-on-one aerial photography workshops which will include actual photo sessions in the air.
More about Ted Grussing …