By Ted Grussing
… and beyond … what better to start the second day of the week than with the second flight of the week and that is what happened this morning. We took off about 6:30A and just wanted to get a quick trip around the valley in with the early morning rays splashed on rocks and mountains and we also got a bonus of four balloons to boot. The rock formation in the foreground is the Cockscomb and to the right of it, The Aeries, a residential development. I frequently find myself editing the Aeries out of images of the Cockscomb because it makes the image look so crappy, but it is a beautiful development I guess … oh well.
Above mid image on the left side the little bit of water is the wastewater treatment plant and just to the right of that you can see the fourth balloon as it skims the earth at very low altitude … I know that because we flew down there, about 500' off the deck and they were merrily skimming above the tops of the trees. Just beyond that balloon is an open area I have thought of as a possible land out option which is used by the model airplane club of Sedona and of course the beautifully eroded Verde Valley. Running along the base of Mingus Mountain (about 7800'+) from the left is the city of Cottonwood; just to the right of the highest balloon is Jerome on the side of Mingus … the baddest town in the west! And to the right of that the Portland Cement Company. On the top of Mingus, summer of 2010 is where I took the second picture tonight … Leo was making some great food over the fourth weekend and Corky and I got to participate :+)
Beyond Mingus is the Prescott Valley, then the Bradshaw Mountains and finally into the Phoenix area.
If you have never tried sculpting you should try it … a great guy to learn from is John Soderberg, one of the best ever and he has his studio in West Sedona http://www.johnsoderberg.com/ .
I do my sculpting in wax and spent the whole afternoon on a wax that will serve as a combination bolo tie/pendant/pin for hat band, for a large piece of natural turquoise … hard gemmy material and not treated. Roughly 2 troy ounces of 18kyg will replace the wax when it is cast. The thing I really enjoy in this type of work is that it involves my hands, a medium in which I work with hand held tools, an alcohol lamp, an occasional assist from a Foredom flex tool and a torch. It takes a lot of time and no fast electronic device makes it go fast. I even use a lot of Corky's Dad's dental tools.
My super computer is in full view when I am carving wax and cutting stones and it provides a good balance … an incredible machine that processes my images at lightning speed whilst I use hand tools to carve wax or facet a stone on diamond and other laps much as has been done for centuries before there were electronic devices of any kind. Thank heavens for the simple things :+)
Off to Watson Lake with a friend tomorrow; first two days flying, third day boating … this is sweet.  Wednesday more wax and stone work, ISO 100 Photographers over in the evening and down to Phoenix Thursday and of course every day I shoot and work on photographs. Have an absolutely beautiful day tomorrow and how you spend your day and how you perceive it, is your choice.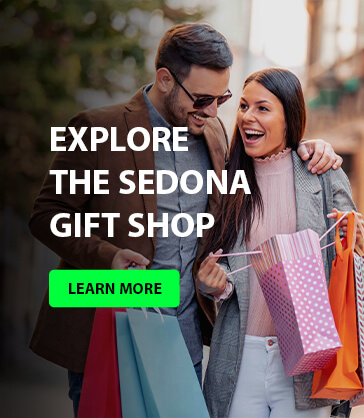 Smiles
Ted
A bird flies through the sky, and I fly with it. I am each pearl of moisture sparkling in the sun.
I lie lazy on the clouds. And I acknowledge my kinship with each winged thing.
I see all as one, and nothing repels me, as this new day climbs noiselessly out of the valley of the night.
Peace lies over the world and over the world of my soul.
— Max Ehrmann
###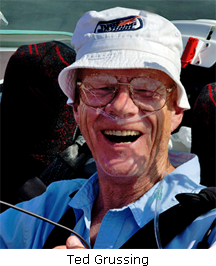 The easiest way to reach Mr. Grussing is by email: ted@tedgrussing.com
In addition to sales of photographs already taken Ted does special shoots for patrons on request and also does air-to-air photography for those who want photographs of their airplanes in flight. All special photographic sessions are billed on an hourly basis.
Ted also does one-on-one workshops for those interested in learning the techniques he uses.  By special arrangement Ted will do one-on-one aerial photography workshops which will include actual photo sessions in the air.
More about Ted Grussing …