By Ted Grussing
There are pros and cons with respect to the use of prescribed burns and managing naturally caused fires as though they are a prescribed burn. The low intensity fires are reputed to mimic what occurred before man began meddling in things and are an effort to keep the forest in a healthier state. There are also questions as to the toxicity of low intensity versus high intensity burns. In short each camp has its proponents and its critics … each camp will drag out its experts and studies to support their viewpoint and you can end up in discussions where you try to impeach the credibility of each other's experts … not very productive.
Proponents of prescribed burns frequently cite health of the forest … proponents of alternative methods of dealing with the issues frequently cite the health of people and that is kind of where I come in on the topic.  The burn camp states that the incidence of more devastating fires are less likely, the other that there are frequently alternatives to fire … fire is however a much cheaper way to deal with the issue … is it for those whose health is compromised?  
Interestingly the same agency that issues the permits to the USFS to engage in and continue burns is also the same agency that bans you from enjoying a cigarette (1.5 grams of tobacco) in a restaurant at the bottom of Airport Mesa currently buried in smoke; the reason is one of health as it has become accepted that smoke (ing) is bad for your health. More to follow on the topic, but we should each study the facts and determine what we prioritize … and do we really have it right this time? Dunno!
At any rate, this is what it looked like at a little after six this morning from 16,000'. I decided to go higher just because I could and because I like the perspective from that altitude … next flight we'll push 17,999' MSL and return for wonderful sugar free vanilla lattes At New York Deli … provided we can find it in all the smoke.
This shot was taken from 16,000' looking north and working from top left we have Sitgreaves Mtn. on extreme left and it is ablaze and smoking (sounds enjoyable), just above it and moving to the right is the North Rim of the Grand Canyon, pulling back in  a little is Kendrick peak, the San Francisco Peaks, Mt Elden, Sunset Crater and on and on.  Moving right going back up from the middle of the image you can see the airport and just below and to the right of that Cathedral Rocks. Above and left of the airport is Thunder Mountain and above that and to the right is Wilson Mountain and Oak Creek Canyon goes up from there up and into the Colorado Plateau. Smoke? Everywhere!
Have a beautiful day today … when outside breathe … ditto inside. Share a smile with someone you meet today and take care
Cheers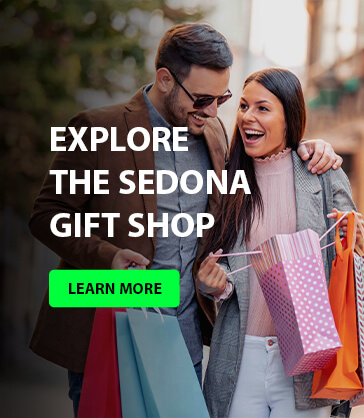 Ted
I bring but this one common thought, my life has wrought;
That from the dregs of drear despair, still everywhere
There is a joy I yet may sip – Tis comradeship
With all mankind, the high and low
I know.
— Max Ehrmann
###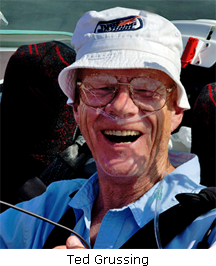 The easiest way to reach Mr. Grussing is by email: ted@tedgrussing.com
In addition to sales of photographs already taken Ted does special shoots for patrons on request and also does air-to-air photography for those who want photographs of their airplanes in flight. All special photographic sessions are billed on an hourly basis.
Ted also does one-on-one workshops for those interested in learning the techniques he uses.  By special arrangement Ted will do one-on-one aerial photography workshops which will include actual photo sessions in the air.
More about Ted Grussing …