By Ted Grussing
… to the Inner Basin of the San Francisco Peaks … no way that I would be happy with distant and more expansive photos of the peaks. There was a space between the clouds that opened up and gave me a clear view up into the Inner Basin of the peaks so I flew up there and took a number of shots. Lockett Meadows is well behind me in this shot. The basin is actually the caldera of the volcano which erupted over a million years ago; it was formerly about 4,000' higher than now and the eruption was similar to that of Mt. St. Helens, which was a lateral type blast which formed the current caldera now known as the Inner Basin. The peaks that are visible in the photo are from left, Doyle, Freemont, Agassiz, Humphreys (in the clouds) and I think the one on the far right is Aubineau. These peaks form the outer shell of what once was a singular peak close to 4,000' higher than Agassiz … wow, that would have been cool to see.
I've been working my way through the images from yesterdays flight and with 560 shots taken, most very good, it is difficult to delete much; especially since the likelihood of ever getting a day and conditions like this again are very remote … and the air was pristine! I will probably keep at least 300 of them which translates into about 30GB … storage is so cheap that it is ridiculous. My first hard drive was a 10MB Tall Grass external hard drive with tape back up … this was in 1978 and cost $5,000.00. It would take four such drives to hold just one of these images which are about 35MB in raw format. Now a 4TB hard drive costs about $100.00 … no wonder technology has exploded, computing power is great, but you need space to save your work and in my case photos. Fun to look back!
A good day, mostly inside except for the outing with One … laundry, made a large batch of pea soup and finally figured out a way to encode a large number of photos into a format to burn and play in DVD players. Not many people use that media anymore and most new computers have them as an option. USB thumb drives are much better for storage and have a huge capacity by comparison.
Anyhow it is good to learn a new skill and the results of todays project will be on display at Sedona Dental Arts in the waiting room … another good reason to use Dr. Austin Babcock and Dr. David Bill for all your dental needs …  
Quiet day scheduled for tomorrow … work on the book and photos … have a beautiful day and keep a smile on your face. This is it for the week, back Monday morning.
Cheers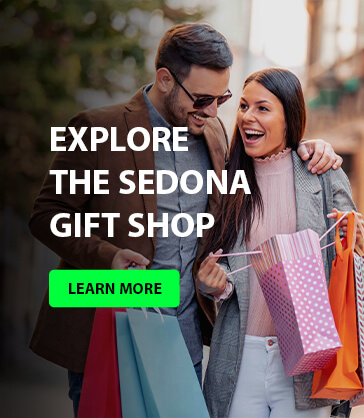 Ted
I sat with the stars on the hill of life
And looked at the world below.
I ran with the winds where winds begin
And followed them where they blow
— Max Ehrmann
###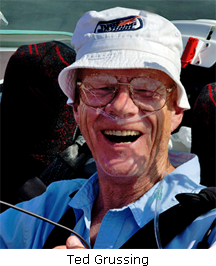 The easiest way to reach Mr. Grussing is by email: ted@tedgrussing.com
In addition to sales of photographs already taken Ted does special shoots for patrons on request and also does air-to-air photography for those who want photographs of their airplanes in flight. All special photographic sessions are billed on an hourly basis.
Ted also does one-on-one workshops for those interested in learning the techniques he uses.  By special arrangement Ted will do one-on-one aerial photography workshops which will include actual photo sessions in the air.
More about Ted Grussing …