By Ted Grussing
… I rather suspect that this little guy/gal doesn't really care what name we assign to it … it simply is and along with a lot of other tweety birds, sparrows and finches it relishes in the safety of our Desert Olive tree/bushes. No Coopers Hawk is going to penetrate this tightly packed maze of branches … I rather suspect that this is a female Sparrow, but will wait for Eric or someone else to enlighten me. I shot this late afternoon with the new 100/400 and the 1.4 extender on it as Eric wanted to see a bird shot from less than fifteen feet to see how sharp the lens really is … methinks it is quite good. Shot at 560 mm and f8.0 the depth of field for this shot was a little over one inch and I am very pleased with this lens.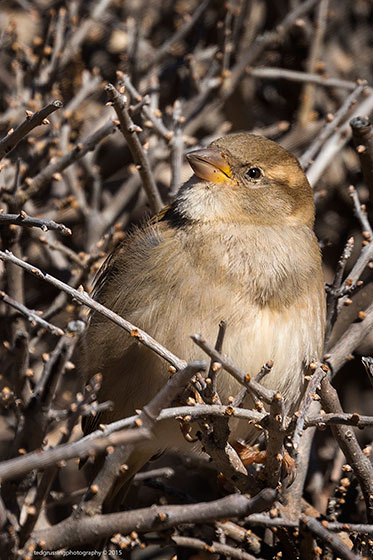 Another fun day. Time with friends, painting the house (exterior) and a number of other projects worked on. Picking up on another writer that I will occasionally be using … H. L. Mencken. His specialty is more in satire and good stuff such as: – "The whole aim of practical politics is to keep the populace alarmed — and hence clamorous to be led to safety — by menacing it with an endless series of hobgoblins, all of them imaginary." And "The urge to save humanity is almost always only a false face for the urge to rule it." He was a contemporary of my favorite poet, Max Ehrmann.
There is a recent MIT study conducted at the Lawrence Livermore National Laboratory confirms that there has been no global warming for the past fifteen years … causation? minor volcanic eruptions all over the world . The planet has been here for a very long time, it takes care of itself … we could better spend our time in learning not to kill ourselves … we keep getting better at that … but then all countries seem to have politicians in control of such things … also read an interesting article that collects many of the dire warnings from the past hundred years … by all accounts we should all have been flooded, frozen, starved with hundreds of millions dying every year, gas masks required to breathe the air  …I refrain from making any comments about activities by a certain governmental agency here … very tempting though … naw, can't do it … huge smiles!
Anyhow, life is good and enjoy it whilst you have it. One thing is certain and that is while today we experience the loss of ones whom we love,  tomorrow we will be the loss that others experience … so live your life … enjoy your life and smile a lot … it is so fleeting that there is no reason to waste a moment of it. Like, who really wants someone to say, "good riddance" …
Into the weekend, have fun and share your joy … back Monday morning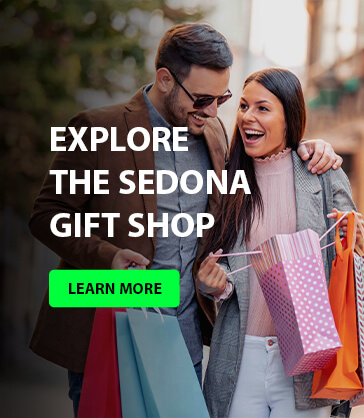 Ted
So each one to his wish, and as for me,
I sit tonight and wait
To find the answers to my soul in me,
And in the beauty of the sky and sea.
— Max Ehrmann
###
The easiest way to reach Mr. Grussing is by email: ted@tedgrussing.com
In addition to sales of photographs already taken Ted does special shoots for patrons on request and also does air-to-air photography for those who want photographs of their airplanes in flight. All special photographic sessions are billed on an hourly basis.
Ted also does one-on-one workshops for those interested in learning the techniques he uses.  By special arrangement Ted will do one-on-one aerial photography workshops which will include actual photo sessions in the air.
More about Ted Grussing …