By Ted Grussing
… one of the photos we were to bring to a photo group I participate in tonight, was to be an abstract and this is the one I chose … it is a straight photo with no special effects applied to it, just some tonal adjustments and a curve adjustment layer … if you use Photoshop you know what I am talking about and if not, who really cares? For me the abstract photo is capturing patterns as found in nature. This particular shot was of a tree on Gunsight Hills Drive, just a few blocks from our home. The sky was awesome and there are two birds perched in the branches. It is art and could make it as a book cover for a scary novel … maybe add a few bats and a python slithering down one of the branches. Fun stuff and it is always there for you to see too wherever you are.
I realized after I had dispatched my email this morning that I had misidentified the quail and tagged it as a dove. Only thing I can think of is that with all the irregular magnetic fields which we are constantly bathed in, it must have had an effect on my brain. Maybe a hole in the magnetosphere opened up and I got zapped by a stream of protons and other particles from the solar wind. Once you hit the SEND button, no changes can be made and the mistake is forever out there. Oh well …
Gotta love that wonderful thermonuclear reaction going on about 94 million miles from us … that is where we get our heat and light from. The sun comprises about 99% of all the mass in the solar system and it is about 864,400 miles in diameter … earth by comparison is about 7,900 miles in diameter. The solar wind is a constant stream of particles, mostly protons and electrons which are emitted by the sun and travel at about 1,000,000 miles per hour. It takes a couple of days to get here. We can see the interaction between the solar wind and our magnetosphere in the polar regions of the planet in fantastic displays we call the northern lights. When there are massive ejections from the sun they can break through our magnetic field and knock out power grids and such. Nothing we can do about it except to do the best we can to shield our electronic devices and circuits. Also nice that we have that wonderful molten core beneath our feet spinning rapidly and generating the magnetic field for without it we would face the same fate as Mars. Mars is a much smaller planet and it once had a molten core that provided it with a magnetosphere too, but billions of years ago the core cooled, the molten core solidified and its protective shield was gone … the solar wind stripped the planet of its atmosphere and now it has a very thin atmosphere not hospitable to carbon based life forms such as ourselves. It is a tough neighborhood we live in, but what incredible beauty there is. Someday in the distant future (to us) the sun will consume its fuel, lose the mass and gravitational force that holds it together, expand outwards and engulf the earth. So the choice some of us can make is to be cremated now and if not it now, it will occur later. That is a joke! Some great information on the solar wind and such things at: https://solarscience.msfc.nasa.gov/SolarWind.shtml and on the magnetosphere https://science.nasa.gov/heliophysics/focus-areas/magnetosphere-ionosphere
Time for some rest and in not that many hours, delicious espresso topped with whipped cream will be consumed and another day will be off to a good start.
Smile and keep breathing, life is great!
Ted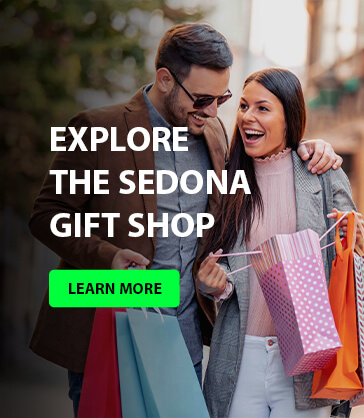 Go placidly amid the noise and haste, and remember what peace there may be in silence.
As far as possible, without surrender, be on good terms with all persons. Speak your truth
quietly and clearly, and listen to others, even the dull and ignorant; they too have their story.
Avoid loud and aggressive persons, they are vexatious to the spirit.
— Max Ehrmann
###
The easiest way to reach Mr. Grussing is by email: ted@tedgrussing.com
In addition to sales of photographs already taken Ted does special shoots for patrons on request and also does air-to-air photography for those who want photographs of their airplanes in flight. All special photographic sessions are billed on an hourly basis.
Ted also does one-on-one workshops for those interested in learning the techniques he uses.  By special arrangement Ted will do one-on-one aerial photography workshops which will include actual photo sessions in the air.
More about Ted Grussing …