Sedona Film Festival presents all-star casts in award winning drama and romantic comedy
Sedona AZ (May 6, 2013) – The Sedona International Film Festival is proud to present the Northern Arizona premieres of Terrence Malick's new film "To the Wonder" (starring Ben Affleck, Rachel McAdams and Javier Bardem) and the romantic comedy "Divorce Invitation" (featuring an all-star cast) showing May 14-17 at the Mary D. Fisher Theatre.
TO THE WONDER
Written and directed by Terrence Malick, "To the Wonder" is a romantic drama about men and women grappling with love and its many phases and seasons — passion, sympathy, obligation, sorrow and indecision — and the way these forces merge together and drift apart, transforming, and reinventing the lives they touch.
Neil (Ben Affleck) is an American traveling in Europe who meets and falls in love with Marina (Olga Kurylenko), a Ukrainian divorcee who is raising her 10-year-old daughter Tatiana in Paris. The lovers travel to Mont St. Michel, the island abbey off the coast of Normandy, basking in the wonder of their newfound romance. Neil makes a commitment to Marina, inviting her to relocate to his native Oklahoma with Tatiana. He takes a job as an environmental inspector and Marina settles into her new life in America with passion and vigor. After a holding pattern, their relationship cools.
Marina finds solace in the company of another exile, the Catholic priest Father Quintana (Javier Bardem), who is undergoing a crisis of faith. Work pressures and increasing doubt pull Neil further apart from Marina, who returns to France with Tatiana when her visa expires. Neil reconnects with Jane (Rachel McAdams), an old flame. They fall in love until Neil learns that Marina has fallen on hard times. Gripped by a sense of responsibility — and his own crisis of faith — he rekindles with Marina after another trip to France. She returns with him to Oklahoma, resuming her American life. But the old sorrows eventually return.
Malick has concocted a deeply moving visual language intermingling love, nature and spirit — "all things work together for the good," as one character in "To the Wonder" proclaims — that ranks among his most personal and heartfelt works.
"To the Wonder" will be shown at the Mary D. Fisher Theatre May 14-17. Showtimes will be 4 p.m. on Tuesday and Wednesday and 7 p.m. on Thursday and Friday.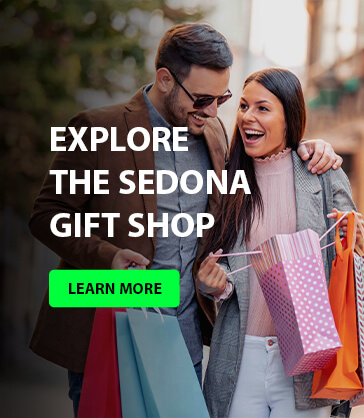 DIVORCE INVITATION
Lainie Kazan, Elliott Gould, Richard Kind and Paul Sorvino head an all-star ensemble cast in the new romantic comedy "Divorce Invitation".
Mike (Jonathan Bennett) is happily married to Dylan (Jamie-Lynn Sigler), or so it seems when he runs into his high school sweetheart Alex (Nadia Bjordlin) — the girl that got away. Their chance meeting rekindles the old feelings he had all those years ago and now Mike's convinced that Alex is his soul mate. There is only one problem: when he married Dylan, Mike signed an iron-clad pre-nuptial which states that in order to get out of his marriage, he must throw a Divorce Party and invite all of the guests who came to their wedding. How far will Mike go in his quest for true love?
What if those who stand witness to a wedding are challenged to witness a divorce ceremony? Would that change the pattern of divorce which has reached 50% in the western world today?
If one person can change, can a society change? The hilarious and heart-warming romantic comedy 'Divorce Invitation' offers an outrageous glimpse into this phenomenon.
"Divorce Invitation" will be shown at the Mary D. Fisher Theatre May 14, 15 and 17. Showtimes will be 7 p.m. on Tuesday and Wednesday and 4 p.m. on Friday.
Tickets are $12, or $9 for Film Festival members. For tickets and more information, please call 928-282-1177. Both the theatre and film festival office are located at 2030 W. Hwy. 89A, in West Sedona. For more information, visit: www.SedonaFilmFestival.org.