Costume Pet Parade Benefiting Homeless Pets
Sedona AZ (March 19, 2013) – Ponies in dresses, quails and cats "parading" together next to dogs dressed as hot dogs and a turtle in a tutu is probably not the first thing that comes to mind when you think about helping homeless pets at the Humane Society of Sedona (HSS) but that is exactly what CAN help!
Join in the fun on April 6, 2013 at Tlaquepaque Arts & Crafts Village for a day of fun starting with a pet parade where you and your pet can dress up in costume, march in the parade and win cash prizes in the costume contest. There will also be vendors, amazing raffle items from Tlaquepaque retailers, a pet photographer, pet psychic, entertainment and the HSS RV on site with shelter dogs available for adoption and marching in the parade.
The event begins at 9:00 am with activities ending at 1:00 pm so that participants and parade viewers can enjoy the remainder of the day shopping and dining at Tlaquepaque, a pet friendly destination. The parade starts at 10:00 am with check in starting at 8:30 am. For those who think their pet has what it takes to win in the costume contest, the judging starts at 10:30 am. Categories include Most Unusual/Creative, Best Pet & Owner Look Alike, Most Glamorous Pet, Best Pet Trick and Most Original Float, Wagon or Group. Prizes for these categories are $150 for First Place, $50 for Second and $25 for Third. Best in Show is where you can really show off your pet with a huge cash prize of $250 for First Place, $125 for Second and $75 for Third. All cash prizes generously donated by Tlaquepaque.
For those not sure where to pick up a pet costume for their furry or winged friend can look to their own closet for hats, scarves, sunglasses, old Halloween costumes, etc., to outfit their pet. The Paw Prints Thrift Stores have a lot of items that would work for pet costumes and other options can be found online and at stores like PetSmart and Whiskers Barkery in Sedona. Pets entered in the "Best Trick" contest do not need to be in costume if it hampers their "trick".
The event is open to all types of pets, not just dogs, with the exception of large animals. A complete list of rules and suggestions for pet owners can be found on www.HumaneSocietyofSedona.com/Pet-a-Walkie and www.tlaq.com. "We'll have vendors selling pet-themed items and kid's activities will take place throughout the day. Sedona's favorite singing duo, Tom & Shondra will be on site as our fabulous MC's and provide some entertainment during the judging and contests," reports Wendy Lippman, General Manager and Resident Partner at Tlaquepaque.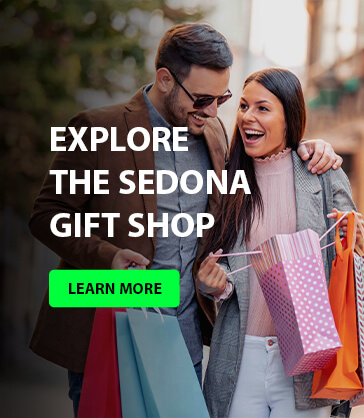 There is a pre-registration fee of $20 per pet that guarantees an event t-shirt and $25 for registration at the event with event t-shirts available while supplies last. Visit www.HumaneSocietyofSedona.com/Pet-a-Walkie to register.
"Pet safety and enjoyment is our number one priority," says Betsy Klein, Acting Development Coordinator of the Humane Society of Sedona. "Our RV will be on site fully stocked with water and other pet amenities. There will also be a Tlaquepaque Pet Patrol throughout the event to help out where needed. However owners know their pets best and should come prepared with whatever they need to make the event enjoyable for all."
To register for the 2nd Annual Tlaquepaque Pet-a-Walkie visit www.HumaneSocietyofSedona.com/Pet-a-Walkie. The website includes a full schedule of events and pet rules. Proceeds from the festival will benefit The Humane Society of Sedona (HSS), the event's co-sponsor with Tlaquepaque Arts & Crafts Village. It's family-fun at its best and general admission is free.
For companies interested in sponsoring or having a booth at the event, contact Betsy Klein, Acting Development Coordinator, Humane Society of Sedona at 714-478-0353 or betsy@thesmartgal.com, or Wendy Lippman at 282-4838 or wendy@tlaq.com
Home to more than 45 shops and galleries and four restaurants, Tlaquepaque, the Art and Soul of Sedona, now in its 39th year, is located at 336 State Route 179 in Sedona, Arizona. It is open daily at 10:00 am. For more information call (928) 282-4838, visit: www.tlaq.com and www.shoptlaq.com.