Sedona AZ (May 30, 2013) – Tlaquepaque Arts & Crafts Village is abuzz with new, fun activities for visitors and Sedonans alike as we kick off our summer season. If you are heading up to Sedona for a long weekend or you are fortunate enough to live here, spend some time to relax in this beautiful setting. Summer is truly magical here. The weather is delightful with plenty of shade, places to wander and enjoy the colorful gardens.
Our restaurants offer outdoor seating under Tlaquepaque's magnificent sycamore canopy. Fabulous cuisine is offered to stimulate any palate and the ambiance is unmatched! Be sure to nurture your inner shopper while you are here with the thousands of world-class art expressions, handcrafted goods, cool clothing, stunning jewelry and more.
Check it out!
Flamenco Music in the Courtyard with master guitarist Gaetano
El Rincon celebrates "Flamenco Music in the Courtyard" featuring master guitarist, Gaetano and friends. Gaetano has been characterized as one of the most charismatic and talented Flamenco guitarist and singers in the US. Born and raised in Sevilla, Spain, he learned the true "Aire" or essence of Flamenco.
Gaetano will play the Spanish guitar in the courtyard in front of El Rincon. Enjoy tapas or your favorite beverage from El Rincon's Patio Bar. Music plays 5:30 to 7:30 pm, every Monday and Tuesday for the summer months, weather permitting. Gaetano will also be presenting special guest artists in flamenco music and dance. Performances will run throughout the spring, summer, and fall season.
For 37 years El Rincon has been serving exceptional traditional Mexican food with Navajo influences, creating an "Arizona style" that is truly unique. Owner Demetri Wagner is excited to collaborate with Gaetano, his long-time friend, who has been a headliner and huge crowd pleaser at Tlaquepaque events like Fiesta del Tlaquepaque and Cinco de Mayo for years.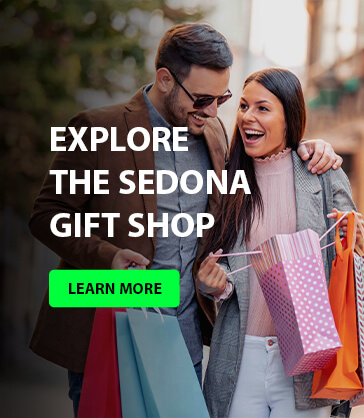 Why not stick around for dinner after a full-course Flamenco experience? Be sure to try the Chimichangas, the house specialty. They are perfectly crafted with sopapilla masa folded around beef, chicken, shrimp or green chili and beans, deep fried then served enchilada style with Spanish rice and beans, or a guacamole salad. Magnifico! And do not pass up El Rincon's famous margaritas, with their homemade sweet and sour base that make them legendary.
2013 Summer Sedona Community Farmers Market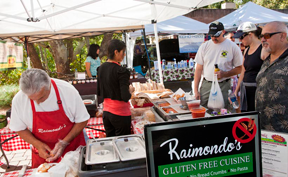 Sedona Community Farmers Market summer season opens in Tlaquepaque creekside at the eastern parking lot area. Everyone is invited to meet local and regional food growers, producers and backyard gardeners. The market is open to the public and is held weekly on Fridays, 8:00 am to 11:30 am, beginning May 31st through October 11th.
Make it a Friday morning ritual to stock up for the weekend and the week! Offerings include freshly picked local and Arizona seasonal fruits and vegetables, grass-fed beef, chicken, turkey, herbs, flowers, eggs, pecans, freshly baked breads, turkey, jams, salsas, sauces and hummus, handcrafted emu oil, soaps, goat milk body products, local lavender, seeds, soil regeneration products, worm casings and much more.
Look for the Master Gardeners from the University of Arizona Yavapai County Extension to answer your backyard gardening questions. A sharpening service for your knives, scissors and small garden tools is also available.
Every Friday at 8am the market offers a healthful Qi Gong class along the creek shaded under 200-year-old sycamore trees. On May 31st Gerard Kaur, apiarist of Arcosanti for 30 years brings a live beehive. Take a look inside the hive built by these fascinating creatures and identify the queen bee! The featured musician for the grand opening on May 31st is Chris Jamison. Hope to see you there!
The market is W.I.C. certified and also accepts FMNP vouchers. Call Katrin Themlitz, director for information: 928-821-1133 or visit: www.sedona-farmers-market.com.