Sedona AZ (April 27, 2018) – Celebrate spring at Tlaquepaque Arts & Crafts Village, the Art and Soul of Sedona, as it kicks off the festival season with Cinco de Mayo. Admission is free and everyone is invited! Enjoy the pulsating sounds, savory flavors, and colorful dances of Mexico in a fun-filled South of the Border bash. Translated as the 5th of May, Cinco de Mayo honors an event in Mexican history that led to its independence. As luck would have it, Cinco falls on a Saturday this year from 10:00 am to 6:00 pm, so be sure to mark your calendars for this must-do event!  
Family fun doesn't get any better with activities all day long, including traditional high-energy Spanish flamenco dances to roaring applause, get-up-and-dance Latin music, and a folklorico dance troupe performing traditional Mexican village dances in a blur of color. For the kids, it's time to whack a piñata and line up for the most imaginative and fun face painting you have ever seen.
Also on May 5th , and part of the celebration, is the ever-popular 8th Annual Great Sedona Chili Cook–Off, a Rotary Club of Sedona charity event, located along Tlaquepaque's main Calle de Independencia. Chefs from all over the Verde Valley have been hard at work perfecting their concoctions and never fail to bring it!  Come ready to revel, ignite your taste buds, and vote for your favorites! The fun starts at 11:00 am and runs to 4:00 pm. For an admission of $15, enjoy unlimited, outstanding chili masterpieces! Kids under 12 get to taste for free. There are also a number of awards including the Restaurant Judges' Award and Peoples' Choice Award, plus cash prizes and trophies. Funds from the event support a variety of projects, including preschool literacy and polio eradication.
For parking, enjoy a discount of $5 on admission to the Chili Cook-Off at the Church of the Red Rocks where shuttle service will be provided. Parking is also available at the School District administration offices and Rosenthal and Dawson Law offices. Look for event parking signs. And for your convenience, free shuttle service is available from 11:00 am to 6:00 from the Uptown municipal parking lot.
Cinco Entertainment Line-up
Mariachi La Familia Rojas: Patio de las Rosas, 11-1:00 pm; Plaza de la Fuente, 1-2:00 pm; Tlaquepaque North, 2-3:00 pm.
Mosaico Flamenco with Gaetano: These fiery flamenco dancers are all passion and devotion to their art, accompanied by Tlaquepaque regular Gaetano and his band. Patio del Norte, 11-2:00 pm.
Ballet Folklorico de Colores: Beautiful costumes and charming choreography will delight audiences as these multi-aged, talented dancers express their traditional stories and folklore in dance. Plaza de la Fuente, 11:00 am, 1:00 pm and 3:00 pm.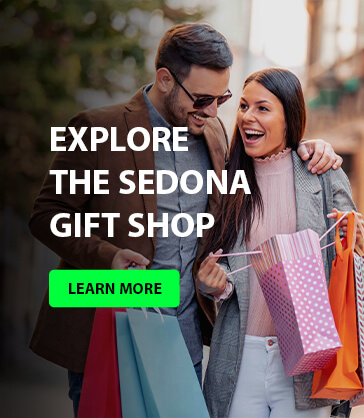 Eric Miller: This Sedona-favorite virtuoso guitarist will take you to fantastic places with his versatile repertoire of traditional and original musical numbers. Tlaquepaque North, 11-2:00 pm.
Ritmo Latino: This band delivers the sizzling rhythms of Latin percussion and the vocals of Andres Martinez. Don't be surprised if you feel compelled to bust a move or two! Patio de las Campanas, 11-2:00 pm.
Darius Lux: Darius combines his love of 60's songwriting, 70's soul, 80's pop and 90's hip-hop into a current mix of soulful, rock-edged pop tunes. Tlaquepaque North, 3-5:30 pm.
Jaleo Band: Enjoy big-sound performances and a true melding of musical traditions, expressed in the rhythmic melodies of salsa, cha-cha, Latin jazz, merengue and cumbia. Patio del Norte, 3-6:00 pm.
Kid Zone:
Face Painting, Patio de las Campanas, 11-5:00 pm.
Breaking the Pinata, Patio de las Campanas, 12:30 pm, 2:30 pm and 4:30 pm.
Home to more than 45 boutique shops and world-class galleries, plus five restaurants, Tlaquepaque, now in its 45th year, is located at 336 State Route 179 in Sedona, Arizona. It is open daily at 10:00 am. For more information call (928) 282-4838, visit: www.tlaq.com.