By Paul Chevalier
Sedona AZ (March 10, 2014) – Wouldn't it be great if all problems were black and white, and wouldn't it be even better if solutions were as well?Once we're out of elementary school, most of us quickly realize life just isn't that simple even though films about cowboys clung to the black hat/white hat idea.
Many of us locals have heard that the Sedona Campus of Yavapai College is going on the sales block. This could have been one of those black or white things but it isn't. So, here's the gray we learned after elementary school; the answer is both yes and no.
At a recent City Council meeting, 3/7/14, one of the issues on the agenda was the potential sale of our Sedona Yavapai College campus. The college spokespersons stated some troubling facts about operating the Sedona campus. The facts are that the College have been unable to settle a couple of concerns with the owner of the now defunct Cultural Park. The discord centers around the college's request to a) either trade or acquire land from the old Cultural Park owner that is adjacent to its one-acre college building to use for student parking, and b) to obtain permanent legal ingress and egress from 89A to the campus.
Since the 2003 foreclosure sale of the Cultural Park, the College has not had a legal right to either. Here comes more of that gray color, again: the current owner of the Cultural Park area has chosen for a decade to allow student parking on his adjacent land and to allow ingress and egress from 89A. He does have the right to allow or not allow this access to his land, but any future owners might not allow access or parking at all. This is a very disquieting problem for Yavapai College who want a legal confirmation that the college has the right to sufficient parking space and highway access to its college building.
Yavapai College's senior executives have concluded that if they cannot reach an agreement for these legal rights, the college would have no other choice but to move from the current site. Some College executive's have recently entered into negotiation with the owner of the old Cultural Park . The Yavapai College executives have stated to our City Council that it will t show patience while this gets worked out and no decision to move from the current campus will be made for several years – unless the current permissive attitude of the cultural park owners change concerning parking or ingress/egress. The Sedona city government is actively taking part in these negotiations to assist in a fair-deal process, a win-win situation, between these two sides. All involved parties are proceeding in a cordial, optimistic way. Hopefully this will be resolved soon.
OK, so lets add a little more gray: The Yavapai College property tax money raised in our community is currently being used, in part, to benefit Sedona residents. Yet, the amount of money spent in Sedona is only a fraction of the tax money we pay for Yavapai College.
Here are some facts: Sedona contributed $6,589,567.00 in 2012 (the latest figures available). How much of this approximately $6.6 million did Yavapai College spend on the Sedona Campus? Not much. The answer to this question takes a few sentences to explain.
1. Our current main Sedona campus program is OLLI, (the Osher Lifelong Learning Institute), and 40% of the expenses for this program come from the Bernard Osher Foundation and the remaining 60% is from student fees. The only funding received from Yavapai College for this valuable program is for our campus building expenses ($46,000 in 2012).
2. Yavapai College also charges "in kind" services of $170,000 to OLLI but no money is actually exchanged and these services would be mainly administrative.
So it appears that Yavapai College spends $221,000 for college education in Sedona.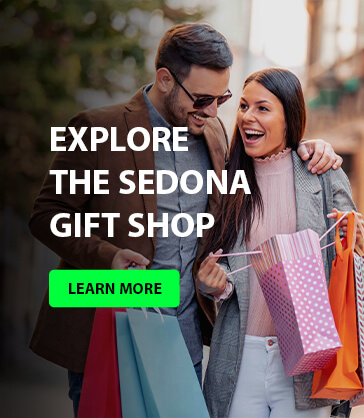 3. In 2013 it also charged $490,000 in direct expenses to the Sedona branch. (I have not seen how that $ figure breaks down).
Using Yavapai College's numbers, the grand total expenses Yavapai College allocated to the Sedona branch for 2013 were $711,000.
Remember Yavapai College collected $6,589.567 from Sedona property holders in 2012. So where did the rest of that money go?
Perhaps you think Sedona is contributing to the Clarkdale campus. In some years maybe. Currently I do not think so. The Verde Valley, exclusive of Sedona, collected more in taxes in the past 5 years for Yavapai College than was spent on the Clarkdale campus for operating expenses. True there were some major maintenance expenses for the last two years and perhaps we contributed to it, but that is now behind us. Currently the remainder of the Verde Valley pays enough in current property tax for the operating expenses of Clarkdale.
The only logical conclusion is that most of our tax money is not being used on our side of the mountain. Yavapai College's Governing Board has also recently announced support for a 10 year improvement plan to spend over 100 million dollars on campus improvements – with 97% of that money to be spent in Prescott and Prescott Valley and zero dollars to be spent on the Sedona campus. In fairness, the President of Yavapai College stated on March 7 to our City Council that this decision is not final and community input (including Sedona's citizens ) will be sought over the next three months before a final decision is made. So we may still have an opportunity to modify this plan and have some more of our tax money spent in Sedona – but it will not be easy. It will require more than just objecting on principal. 
How many people from Sedona actually use the Prescott campus? I don't know but I would be surprised if it was enough to justify our sending almost 90% of our tax money there. Why should we pay so much property tax in Sedona for something that gives our population here so little benefit? We have a need for higher education in Sedona and our tax dollars should be spent here or nearby to educate the residents of our community.
Yavapai College administration has not put sufficient focus on Sedona's needs for a long time. Even with that lack of general attention, our local OLLI programs have been a success story and could easily be expanded. Yavapai College should carefully review again the educational options that our community could support and then come up with a plan to implement them in Sedona with our tax dollars? A closer interface with our community's citizens is needed to make that happen right.
Last Tuesday, March 4, at the Sedona Campus of Yavapai College, a number of our citizens spoke about these subjects to the President and Governing Board of Yavapai College. Practically all asked the Yavapai College leadership to work with community leaders and our city government to create, continue and expand educational opportunities here. The next move is for Yavapai College to show that they understand our concerns and are willing to adapt to at least some of them.
We all need remember that this is not a black and white issue. The College has to operate efficiently as well as effectively. Yavapai's Governing Board looks at the fact that 2/3rd's of our county population is on the other side of the mountain. Many of our citizens get that but they also believe that their education tax money should be mostly spent in or close by the community that pays it even if it result in less efficiency. Sedona paid $6,6 million in 2012. The community needs to let Yavapai College know how it feels. Our City Council is on board and so are many citizens. Every voice helps.
Footnote: Some years ago I started this column in a newspaper long departed. My purpose then and now was to get many of us thinking about what is happening in our community and perhaps to participate.