Sedona News – The Sedona Women (TSW) will be doing a lot more than sitting and listening to a speaker when improv artist Shaeri Richards engages with the group: interactive playful workshopping will happen.
Richards, a founding member of Sedona's Zenprov troupe, has been doing improvisational theater for more than 20 years.  Even if that's not something you plan to do, her presentation of "Improv and Being in the Moment" can help you increase your enjoyment of interacting with others and be open to the energy of being alive more fully. And, yes, you laugh while you learn.
Richards engages in creative expression across the arts: she's been in a band that opened for Paul Revere and the Raiders, Chubby Checker, and Mary Wilson and the Supremes.  She's author of "Dancing with your Dragon: The Art of Loving your Unlovable Self." She wrote and directed a PBS documentary, directed and edited a short film, and supports people on their spiritual journeys as coach and certified hypnotherapist.  She works with Sedona's Healing Arts program through the Road Scholars organization.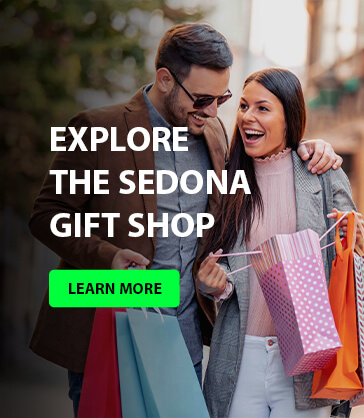 The event will be interactive, so if you're uncomfortable being in close contact with others, feel invited to wear a mask, or simply observe.
This program is open to the public on Wednesday March 8th at the Creative life Center, 333 Schnebly Hill Road in Sedona. A meet and greet will begin at 9:30 a.m. followed by the program. 
The Sedona Women are dedicated to making a positive and lasting impact on the community by providing opportunities for women to build relationships, to learn about the community, to support community needs and to enhance the natural beauty and distinctive character of Sedona. To learn more about The Sedona Women (a 501-c-3) visit thesedonawomen.com or contact Sedonawomen669@gmail.com