By Shanandoah Sterling
The Sedona Women Public Relations Co-chair
The Sedona Verde Valley community gathered Sunday, April 16, at Vino di Sedona to support The Sedona Women's Tastings and Tapas fundraising event.
The warmth from the sun filtered through bright green budding leaves while branches played in the wind. The slight breeze was welcomed, keeping the heat at bay while participants hunched over many tables lined end-to-end with items donated by local businesses and individuals. People wagered their bids back and forth over a blue Danube Tureen, Crow Man Kachina doll, necklace woven of multi-color beads and copper strands, dinner at The Cabin, golf at Seven Canyons, or a Sedona Spa pass to relax after a rousing day of silent auction bidding. Whatever your desire, an item was available for every taste, and the bids were rampant.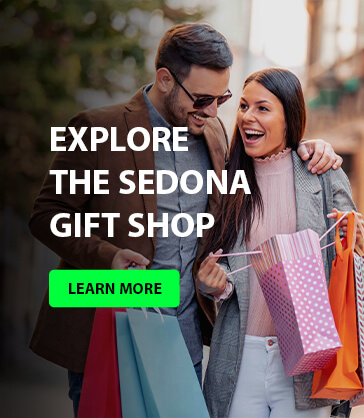 The Sedona Women are tireless within the community, and on this Sunday, their cause was for the Helen Wolfe Scholarship. The funds raised for the annual scholarships will help multiple women re-entering their educational path. The recipients are chosen through a specific selection process and must be permanent residents of the Verde Valley. Whether the woman selects an accredited academic institute or a vocational institution, the Helen Wolfe Scholarship was created to support a higher scholastic route for women whose education was interrupted. The Sedona Women are determined in their cause, knowing that their time and efforts will help many women reach a new goal in life, which can bring financial independence and security.
The Sedona Women is a 501(C)3 not-for-profit organization. On The Sedona Women's website, you can read about how this group was founded in 2000 by Helen Wolfe, the scholarship's namesake, which assists many women yearly. This assembly of women began with 30 attendees with the vision of "Dames who make a Difference." In addition to the Helen Wolfe scholarship, The Sedona Women offer members a chance to participate throughout the year in programs, special events, and trips.
The Sedona Verde Valley is immersed with women steeped with humanitarian hearts. On April 16, The Sedona Women's silent auction raised $8145. In addition, the Sedona Chamber of Commerce & Tourism Bureau donated $5,000 to the Helen Wolfe Scholarship. The Sedona Chamber raised funds from its International Women's Day Leadership Awards Luncheon. The Sedona Women gained a total of $13,145 to put forth for the Helen Wolfe Scholarship recipients, who will be chosen in May.