Sedona News – Looking for something fun to do this weekend, try your hand at glassblowing.
Don't miss an opportunity to stop by The Melting Point and the Red Rose Art Show this Friday, Saturday and or Sunday November 3 to November 5th..
Have you ever had the desire to create a piece of art on your own? The Melting Point offers one, three, and six-hour beginner glassblowing classes (No experience necessary that is where the crew comes in and makes you a rock star)
The Melting Point is a hot shop, torchworking studio and glass art gallery where you can learn how to do glassblowing, sandcasting and lampworking (a.k.a. torchworking) You can also purchase already made glass pieces from the gallery. They have handmade earrings, vases, sculptures and much more.
The art show offers unique, quality, affordable art made by many local Sedona Artists. The variety of artists you can find stems from rock art candles, tye dye, magnetic bracelets, orgonite (healing art) suncatchers, yard art and wire wrapped gems and minerals made into earrings, necklaces and bracelets and much more.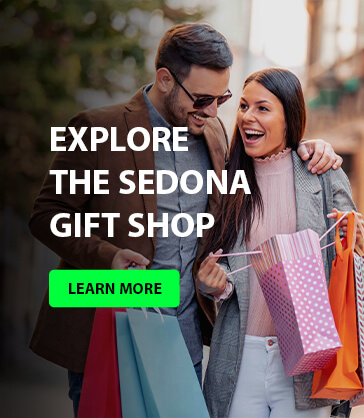 This event is a collaboration of a non-profit animal rescue Red Rose Inspiration For Animals that promotes art shows and a local art gallery and studio The Melting Point in West Sedona located at 1449 W. State Rt 89A, Lift to Lose Fitness and the Stagecoach Country Roadhouse that is providing parking for the event a neighboring property at 1405 W. State Rt 89A Purchase from the event and receive a 10% of voucher to the Wild Thyme Restaurants in Sedona (including Jay Birds, Stagecoach, Shorebird, Spoke & Wheel and Mol'e)
The Melting Point even offers Blown Glass Cremation Memorials. A glass memorial infused with the ashes of your loved one may be the comfort your heart is aching for. Molten glass, a smidge of two of ash and the artisan's caring touch. A beautiful everlasting remembrance, a timeless tribute to the one who made your life whole. Pets included too of course.
Red Rose Inspiration For Animals is a local 501c3 nonprofit that supports animal welfare and has been promoting Art Shows in West Sedona since 2009. These are the only art shows throughout the Verde Valley that proceeds benefit a non-profit for animal welfare.
The Red Rose shows generate revenue for the various long term existing animal related programs such as low-cost spay and neuter services of felines and canines belonging to pet owners on a fixed income and needing financial assistance. Animals that continue to reproduce are often abused, injured, neglected, or euthanized as there is a huge over pet population problem and spay and neuter is the only solution.
Don't miss the art show this weekend Friday, Saturday and Sunday November 3 to 5th from 10 am to 5 pm Free parking and admission with live music with Mike Peters.