By Kelli Klymenko
Sedona AZ (November 20, 2012) – This Holiday Season, give the gift of art, education or membership from Sedona Arts Center! Find everything you are looking for in our much-anticipated holiday exhibition, "The Joy of Giving" at Sedona Arts Center's Fine Art Gallery in Uptown Sedona from November 20, 2012–January 1, 2013. Join us First Friday December 7, 2012 from 5 to 8 p.m. for our opening exhibition. Not just ornaments – great art can make great gifts! Oil paintings, photographs, sculptures, jewelry, glass works and so much more.
Holiday shopping? The Fine Art Gallery at the Sedona Arts Center is currently filled with a fabulous selection of one-of-a-kind artworks that make wonderful gifts for those special people on your list. And if you can't get to the gallery, you can shop from home on our new Virtual Gallery at SedonaArtsCenter.com!
Visit Sedona Arts Center first, where more than 400 artists teach, study and follow their passion! Sedona Arts Center features a new themed exhibit each month with truly outstanding local artists. We have the largest selection of fine art in all styles and mediums you will find in Sedona! From exquisite jewelry to bronze sculptures, we have something for everyone. Our Fine Art Gallery is open daily from 10 a.m. to 5 p.m. with Opening Receptions every First Friday of the month from 5 to 8 p.m.
Every month, artists demonstrate their amazing abilities in our Fine Art Gallery. Visit us in Uptown Sedona to see their work.
Nov 20–Jan 1 The Joy of Giving
Start your holiday shopping early! Spectacular works of art in this month's holiday exhibition. Not just ornaments… Great art can make for great gifts! Oil paintings, photographs, sculptures, jewelry and more…
Dec 7 GALLERY Opening Reception
(5:00–8:00 p.m.) First Friday Opening Reception – Poet's Corner (4:00–5:00 p.m.)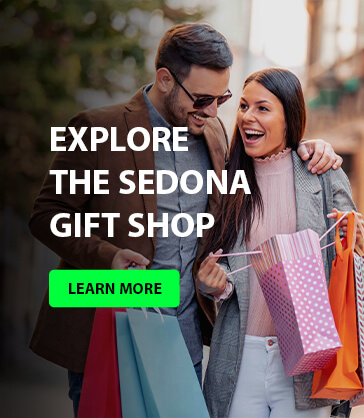 Nov 20–Dec 18 Small Works Show
Sedona Arts Center Members' Small Works Exhibition
In our Special Exhibition Gallery:
Dec 1 Loving Bowls & Chili Event (1:00–4:00 p.m.)
Silent Auction (1:00–2:30 p.m.) 25–30 local artist donations.
Benefits Sedona Arts Center, Sedona Food Bank & Sedona Community Center Meals on Wheels
Sedona Arts Center is opening its doors once again for Loving Bowls 2012, which will be held on Saturday, December 1st 2012 from 1–4 p.m. at the Sedona Arts Center's Special Exhibition Gallery & Theater Classroom. This fantastic fundraiser offers a beautiful selection of Loving Bowls for your purchasing pleasure, plus food and loads of fun! Over 900 bowls have been made by local potters and lovingly glazed in a variety of beautiful finishes. Bowls are $10 each and they come with wonderful chili, bread and dessert.
Gallery Closed Thanksgiving and Christmas Day
The Sedona Arts Center is located at State Route 89A & Art Barn Road in uptown Sedona. The Galleries are open daily from 10 a.m. to 5 p.m. For more information call 928-282-3809 or visit SedonaArtsCenter.com.
Gift certificates are also available for merchandise, courses offered through the school and gift memberships! Call 928.282.3809 or toll-free 888.954.4442