"It's All About The Songs"
Sedona AZ (October 27, 2017) – Join Bill Bassett, long time singer/songwriter, outstanding instrumentalist, and master of ceremonies at the Blazin' M Ranch for a special night of Music in the House, "It's All About The Songs" at the Sedona Hub, at 7pm on Friday, November 17th at .  This wonderful song stylist has a great collection of original and co-written tunes for your listening pleasure.  
Eric Williams, Sedona's good time piano man, said of Bill, "He's a rare combination of virtuosic musicianship and natural showmanship. His warmth and easy going nature blend perfectly with musicians and audience members." Tickets are $10 at the door and online through www.showtix4u.com, and doors open at 6:30 p.m., with the concert running from 7:00 to 8:30pm.
Bill has been an Arizonian since the early 2000's.  In 2005 he was asked to join The Blazin' M Cowboys, and now, more that 12 years later, he is still leading the band through nightly shows featuring Cowboy Music both old and new, playing Pedal Steel Guitar, Mandolin, Banjo and Lead guitar along with Jim and Jeanne Martin, and Tom Jepperson.   Jepperson, the Blazin' M's Otis, and half of the popular singing and comedy duo Tom and Shondra writes, "Bill is a wonderful musician and is one of the best steel guitar players I've ever heard.  His song " The Ballad of the Blazin' M Ranch!" has become the theme song for the Ranch!"
Bill is a big supporter of local professional and community music.  One day you might find him backing Tommy "Rocks" Anderson on the pedal steel guitar at the Grasshopper Grill, another busking for Meals On Wheels, and another playing tunes with his friends at the Thanks-A-Latte music night in Camp Verde.  Micki Free, Grammy Award Winner & Five Time Native American Award Winner said of Bill, "I've always loved the singing of a good steel guitar, and better yet, a musician that plays with beauty and can hold his own with me!"
Bill has had a long and varied career in the music business, as a performer, songwriter, touring band member, and television show developer.  Bill got his start in Seattle and Bellingham in the early '70's, working for national recording artist Pat Roberts and the Evergreen Drifters.  They appeared with or opened for many of the legends of country music, including Waylon Jennings, Loretta Lynn, and Merle Haggard.  Touring and traveling hundreds of miles overnight was an education in the country side of show business, working with many of the Grand Ol' Opry stars from Kitty Wells to Grandpa Jones.  During the later '70's years they developed Country Northwest, a television show for KSTW TV, featuring many local and national touring acts.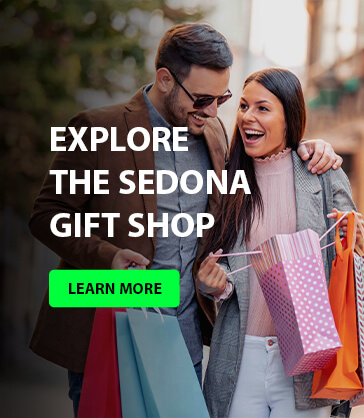 Bill and his partner Susan Falconer, a DJ at the largest Country Radio Station in Seattle, KMPS, began recording her songs in his studio and charted twice with I Can Tell and I Love My Love in 1979 and 81 respectively.  The duo moved to Nashville in 1982 and before long found success, including an Opryland opener for Tanya Tucker. Several years of touring and recording followed, before he found his way back to Seattle and then to Arizona and the Blazin' M.  Bill, as part of The Evergreen Drifters,  was inducted into the Western Swing Society Hall Of Fame in 1999.
Bill's show is the second in a ten show 2017-2018 Music in the House series at the Sedona Hub, dedicated to providing quality music to the Verde Valley community at affordable prices.  Upcoming shows will be highlighting a number of great local and visiting singer/songwriters and interpreters of great music. 
Don't miss this special "It's All About The Songs" show with Bill Bassett in the intimate space at The Hub, Friday November 17th  at 7pm.
Where: The Sedona Hub (525B Posse Grounds Rd, next to the Skate Park)
When: Friday, November 17th, 7pm (door open at 6:30pm)
Tickets: $10 at the door and online through www.showtix4u.com
For more information: http://www.sedonahub.org, call The Sedona Hub at 928-282-1660 or email info@sedonahub.org