Clarkdale AZ (December 2, 2014) – This year, in addition to the large gallery showing the work of MIC Member Artists, Made In Clarkdale is pleased to present an expanded list of of art forms and events. 
The public is invited to the free Gala Opening on December 5th,  from 6 to 9pm. The Gala is time to dress up for a party, meet friends and neighbors for pre-holiday cheer and enjoy Clarkdale art and music.
Unless indicated, all events and performances are free.
MUSIC              
Mike Morris and the Bottom Line Blues Band


JAZZ – MIC is featuring JAZZ with the Janice Paul Combo on Gala opening night Friday December 5. This popular local duo will be performing from 6 to 9 PM.
BLUES – Mike Morris and the Bottom Line Blues Band promise to "get your stomp up!" with their music ranging from honkytonk to juke joint blues on Saturday December 6 from 6 to 9 PM.
ECLECTIC – An interesting musical evening mix with performances by Black Forest Society and Cheap Sunglasses will provide the audience with a full evening of talented local musicians. Don't miss the fun Saturday December 13 from 6 to 9 PM.
ARCHITECTURE / ART THEORY
Once again MIC is pleased to have Arcosanti come to Clarkdale on Sunday, December 7th for two thought-provoking and stimulating presentations.  "Arcosanti and Urban Alternatives" and "The Notion of Craft."  Cosanti Foundation President Jeff Stein and Arcosanti Resident Architect and Ceramist, Nadia Begin will present from 1-3pm.
SPOKEN WORD
An exciting new feature at MIC this year is the Poetry Slam hosted by well-known area poet, Christopher Fox Graham. This is an open event – all poets wishing to enter please contact Christopher Fox Graham at  foxthepoet@yahoo.com.  The Poetry Slam is on Sunday December 7 from 4 to 6 PM.
THEATER
Red Earth Theater comes to Made In Clarkdale with performances of The Wild Party (adult topics and admission fee).  The Wild Party, a full-length narrative poem by Joseph Moncure March was written in 1926. It was considered shocking and was variously censored, banned and ignored before Art Speigleman (the New Yorker cartoonist) found a copy of it in the 1990s and released an edition of the play with his illustrations. There will be two performances of this play, Thursday and Friday December 11 and 12. Both performances begin at 7:30 PM.   
WINE TASTING
Made in Clarkdale will also offer two evenings to experience the newest area art-form: wine tasting. FourEight Wineworks will bring their well-educated staff and discerning palates to the show to offer education and tastings. Of course there will be a small fee for this service.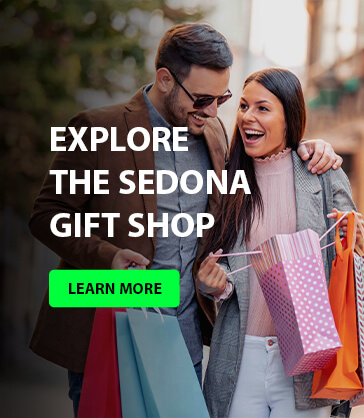 For further information about this exciting Celebration of the Arts, visit the website at www.MadeInClarkdale.org to find a full show schedule, artist profiles and the opportunity to support Made in Clarkdale with a tax deductible donation.
Made In Clarkdale…much more than an annual art show!
EVENT: The 28th Annual Made In Clarkdale Art Show 2014
DATES: December 5-14, 2014 
HOURS: Gala opening Dec. 5th 6pm-9pm
Gallery open Dec 6th-13th  9am – 9pm
Show Closes Dec 14th at 4pm
LOCATION: The Clark Memorial Clubhouse Auditorium
9th & Main Streets, Clarkdale, AZ  86324
COST: Free (except for evening events on 12/11 & 12/12)
WEBSITE: www.MadeInClarkdale.org         
Email: info@madeinclarkdale.org
PHONE: 928-301-9798
Facebook: https://www.facebook.com/MadeInClarkdale
SPECIAL: Daytime Art Show is FREE and ALL EVENTS ARE OPEN TO THE PUBLIC
Some evening events have a fee – see www.MadeInClarkdale.org for information
FREE GALA OPENING  Friday, December 5, 2014  6p-9p