Clarkdale AZ (November 18, 2014) – The 28th Annual Made In Clarkdale Art Show opens Friday December 5th, 2014 from 6 pm – 9 pm with its FREE Gala Event at the Clark Memorial Clubhouse.   It continues daily from 9 am – 9 pm through December 14th. The show proudly presents the original artwork of 60+ Clarkdale artists. The Gala Opening Event is a time to dress up for a party, meet neighbors for pre-holiday cheer and enjoy Clarkdale art and music.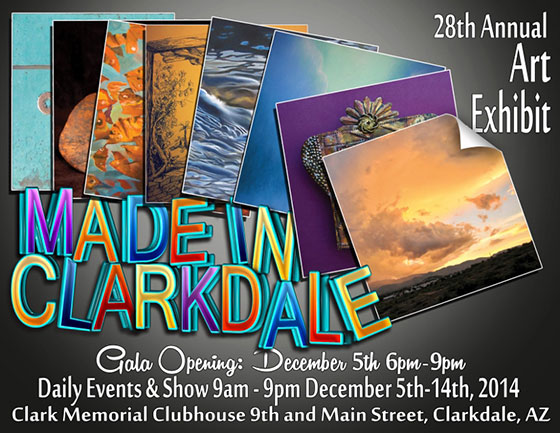 An annual art show festival … we celebrate the arts!
 "Evenings at Made In Clarkdale" celebrate performing arts with a variety of FREE events.  Live music includes Jazz, Blues, Folk Rock, and original music.  Literary work is embraced December 7th with our first ever Poetry Slam. On December 11th  & 12th enjoy the theater with a performance of "The Wild Party" along with a wine tasting (admission fee for these events).
Sunday December 7th Arcosanti presents educational discussions about their unique architecture and the renowned Soleri Windbells.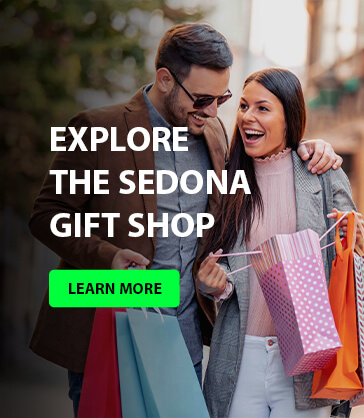 Saturday December 13th Clarkdale artists demonstrate various art methods and techniques.
Local schools visit the show during weekdays and students will participate in artist workshops including art with clay, science in art, playing with glitter, and learning to appreciate the possibilities of art.
We're more than an annual art show!
The Made In Clarkdale "Corner Gallery" will host the Mingus Union HS Fine Art Department November 7th through December 14th.  This year K-8 students from Clarkdale-Jerome School are also exhibiting.  Made In Clarkdale artists will meet with students to discuss their art – an educational experience to last a lifetime.
We're excited about this year's show!  Visit www.MadeInClarkdale.org to see the complete event schedule, the 2014 Artist Program, and support Made In Clarkdale with your tax deductible donation. 'Like Us' at www.Facebook.com/MadeInClarkdale, email: info@MadeInClarkdale.org, or call 928-301-9798.